Joe Biden says he doesn't 'like' Barack Obama…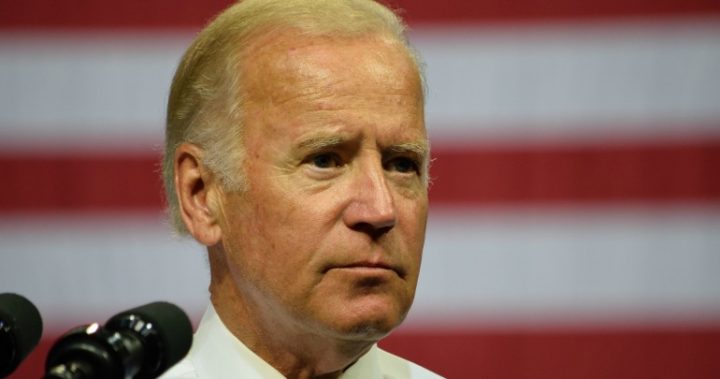 It was a heartfelt admission by the outgoing United States vice president, Joe Biden, about president Barack Obama when he said, "I don't like him [Obama], I love him."
Biden revealed some of the finer details of the relationship he and Obama have shared over the past eight years during an interview with MSNBC and says, "It's a mutual thing. We have each other's backs, and I'll be there for him for anything he ever wants."
#AMJoy just celebrated the incredible friendship of Pres. @BarackObama & VP @JoeBiden. Reply with your thoughts and show some love #reiders! pic.twitter.com/8WWCY0aV5n

— AM Joy w/Joy Reid (@amjoyshow) January 15, 2017
When you work with someone that closely it's only natural that there will be some mutual admiration, and Biden revealed his family and the Obamas are quite close.
Ad. Article continues below.
He recounted a time when, after it was discovered his son, Beau, had brain cancer, that he was considering selling his house and Obama's reaction.
"We were having the private lunch we have once a week, and then he grabbed me and said: 'Joe, promise me you won't sell the house. I'll give you the money'," Biden says.
"This has become a family," he says, referring to the relationship he and his family share with the Obamas before revealing his admiration for first lady Michelle Obama.
"I think Michelle is the finest first lady in history — and I mean history."
It was a touching tribute to the Obamas by someone who perhaps knows them the best and came just days after Barack Obama expressed his appreciation for Biden during his farewell speech on January 11.
Ad. Article continues below.
"You were the first decision I made as a nominee and it was the best," Obama said. "Not just because you have been a great vice president, but because in the bargain I gained a brother."
In a further surprise, Obama then surprised his VP with a Presidential Medal of Freedom with Distinction — the highest civilian honour — and went on to describe Biden as a "lion of American history" and "the best vice president America has ever had".
U.S. Vice President Joe Biden has received the country's highest civilian honour – the Presidential Medal of Freedom. #9News pic.twitter.com/a4frR7GODq

— Nine News LA (@9NewsLA) January 13, 2017
Is there someone who you share this kind of relationship with? Tell us about it. What do you think about Obama-Biden pairing?