Joan Collins having the time of her life in new movie role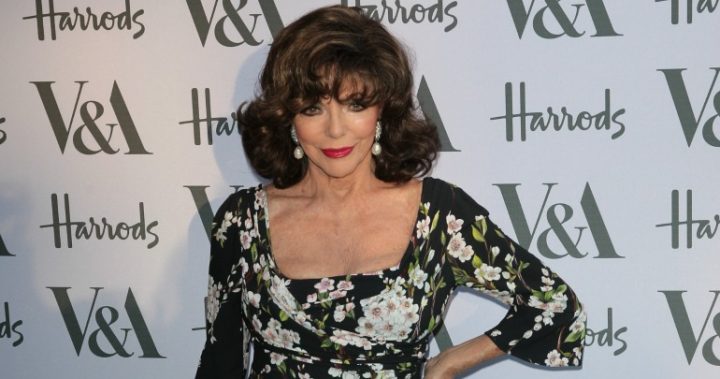 It's the latest movie for the 83-year-old star, and Joan Collins is having the time of her life.
Far from her previous glammed up Dynasty role, Joan plays a has-been movie star on a life-defining roadtrip.
Joan took to twitter to show off the trailer for the new film saying how excited she was.
So excited to show you the new @TOTLfilm trailer! It looks fab! #TOTLFilm #TheTimeOfTheirLives pic.twitter.com/TksAwbmaFi

— Joan Collins (@Joancollinsdbe) February 15, 2017
Ad. Article continues below.
Joan plays former Hollywood siren Helen, who escapes the comforts of her London retirement home to gatecrash her ex-lover's funeral in the glamorous resort on the west coast of France.
She's assisted in her runaway mission by Priscilla, a downtrodden English housewife trapped in an unhappy marriage played by Pauline Collins. 
Joan was last seen on the big screen playing herself in Absolutely Fabulous: The Movie, and this latest role with Pauline has been described as somewhat Eddy and Patsy-esque.
The Time of Their Lies will be released in the UK in March, but no other release dates have yet been announced.
Ad. Article continues below.
Storyline from IMDB
Determined to gatecrash her ex-lover's funeral on glamorous French hideaway Ile-de-Re, former Hollywood siren Helen (Joan Collins) escapes her London retirement home with the help of Priscilla (Pauline Collins), a repressed English housewife stuck in a bad marriage.
Pooling their limited resources, they hit the road together by coach, ferry, car and foot in a race to get to the funeral on time, becoming entangled in a love triangle with a reclusive Italian millionaire (Franco Nero) along the way.
On this unforgettable journey, they find true friendship in one another – and have the time of their lives.
Does this movie sound like something you would like to watch?