Jimmy Barnes shock admissions in autobiography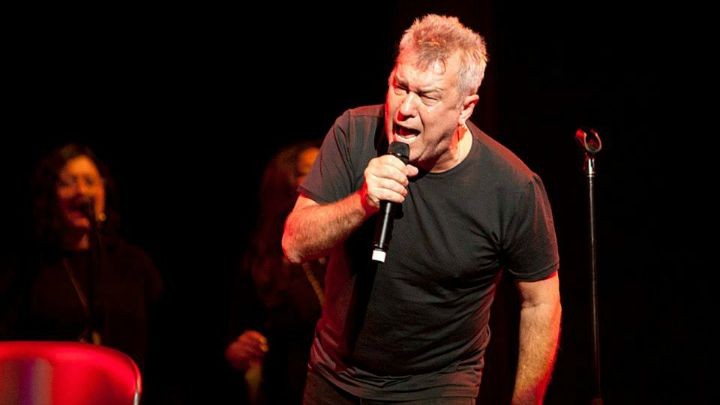 If you're a Jimmy Barnes, then no doubt you're looking forward to the release of his autobiography Working Class Boy today.
Excerpts released of the book reveal a saddening, shocking insight into the legendary singer's childhood – and if you've been in the same situation, you're sure to relate to it.
The excerpts published in various media outlets reveal Barnes' emotionally violent childhood with his abusive and alcoholic father.
In a time when domestic violence is in the spotlight, Barnes shines a light on the domestic violence he endured as child.
The 60-year-old revealed he and his three siblings would hide in a small cupboard for hours while their parents fought.
Ad. Article continues below.
'Broken glass and smashed furniture was all that was left of our lives. That and the sound of Mum crying in the bedroom again,' Barnes writes.
'We spent a lot of time in there. I remember it was dark and with the door shut it was hard to hear a lot of what was going on outside.
'Some nights we were in the cupboard for hours waiting for the battle to subside, other nights we couldn't leave the cupboard at all.'
While he never saw his father his hit mother, Barnes wrote about finding his mother in tears and bruises.
He revealed the arguments would get 'more intense, more extreme, and we were in more danger'.
Ad. Article continues below.
The singer has really opened about the memories of his turbulent childhood recently, including a recent interview with his son David Campbell for Stellar magazine.
'I remembered the kids, my sisters hiding my mum under a bed, battered and bruised,' he said.
'My dad was a quiet assassin. He was really charming and smiley and softly spoken, but he could knock you out in a second and he did when I was near her, in her arms.'
And the most shocking part of it all, Barnes admits he thought domestic violence 'behaviour' was normal for a marriage, until his mother left his father.
While he didn't dwell on his childhood at the time, Barnes said it all came flooding back to him when he started working on his autobiography.
Are you pleased to see Jimmy Barnes speaking out about domestic violence? Did you have a similar experience as a child?