Jessica Lange opens up about Sam Shepard's 'dark side'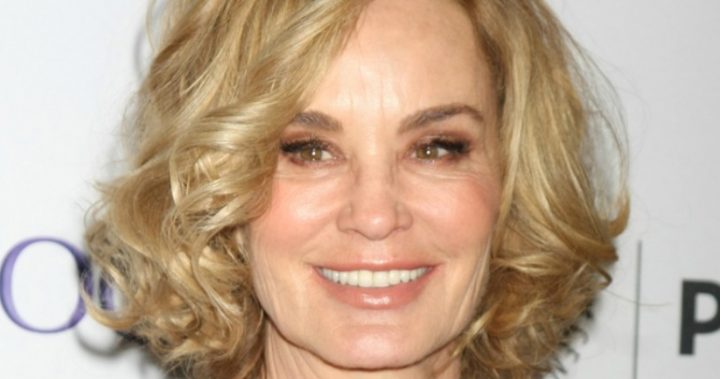 Actress Jessica Lange couldn't have known when she spoke candidly about former parter Sam Shepard a few weeks ago that the famous playwright and actor would soon pass away. 
Speaking to AARP, the iconic star opened up about her 27 year relationship with Shepard whom she dated from 1989 to 2009. 
"I wouldn't call Sammy easygoing and funny, but everybody has their dark side, and he always does it with a sense of humour," Lange said of her former partner and father of two of her children, Hannah Jane and Samuel Walker.
Shepard, 73, lost a lengthy battle with Lou Gehrig's Disease or amyotrophic lateral sclerosis (ALS) on Sunday. 
Ad. Article continues below.
He is said to have died peacefully at his Kentucky home surrounded by his children and sisters. 
In 1979, Shepard received the Pulitzer Prize for Drama for his play Buried Child. 
He is also the author of 44 plays, as well as several books of short stories, memoirs and essays. 
In 1983, he was nominated for an Academy Award for Best Supporting Actor in The Right Stuff for his portrayal of pilot Chuck Yeager. 
Shepard and Lange first met on the set of their 1982 film Frances while Lange was dating Mikhail Baryshnikov but an onset affair began between the two actors which she has previously described as something that "snowballed" into love. 
In 1991, Lange spoke about Shepard in a rare interview with Vanity Fair saying: "He's a great man, a natural man, which is rare. I've been with a lot of men and I've known a lot of men. And you know I've had romances with what you'd call famous men, and none compare to Sam in terms of maleness."
Embed from Getty Images
Shepard also spoke about their "tumultuous" relationship throughout the years: "I mean, we have long periods of relative calm. But then you know … we're definitely an incredible match. But, you know, not without fireworks … although at this point, you know, she's the only woman I could live with. Who could live with me! What other woman would put up with me?"
While the two never married and eventually split in 2009, it seems some romances continue to live on.
Did you ever have a life-changing relationship you could never let go of?