Jessica Lange brings eight famous ladies to life in photoshoot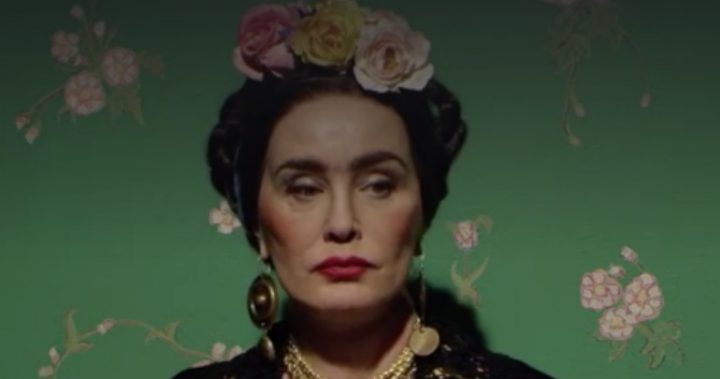 As you would have no doubt read here at Starts at 60, Jessica Lange is portraying Joan Crawford in the upcoming TV series Feud alongside Susan Sarandon.
And while her portrayal is already getting rave reviews from some, her latest photoshoot has a lot of people talking.
The 67-year-old actress has recreated photos of eight legendary ladies for New York Magazine, and the likeness is amazing!
In the photoshoot Lange brings to life Mexican artist Frida Kahlo, feminist Gloria Steinem, American artist Georgia O'Keeffe, singer Janis Joplin, fashion editor Diana Vreeland, actress Mae West and French writer Simone de Beauvoir.
According to New York magazine, photographer Sandro used "prosthetics, makeup and prop prowess" to turn Lange into the famous ladies.
Ad. Article continues below.
It's not the first time Lange has portrayed famous women. You might remember that during her long career she's also played actress Frances Farmer and country singer Patsy Cline.
It turns out Lange chose the eight women for the photoshoot because they were "powerful and visionary" and "changed the world".
Speaking to New York magazine, Lange revealed the research she puts into portraying famous faces.
"You do study every breath, every beat, but it can't just be imitation," she said.
Lange said that when portraying Crawford, she tried to do "similar make up and hair, of course, but that was the extent of the mimicry".
Ad. Article continues below.
She also spent time studying Crawford's voice.
"She had a very melodic way of speaking," she told New York magazine.
"It would rise and fall and it was studied."
To make things even better, New York magazine has released a video of the photoshoots.
Watch it below and be wowed at Lange's transformation!
Ad. Article continues below.
What do you think? Are you a fan of Jessica Lange? Do you think her photos look like the real women?