Jason Day has won the PGA and our hearts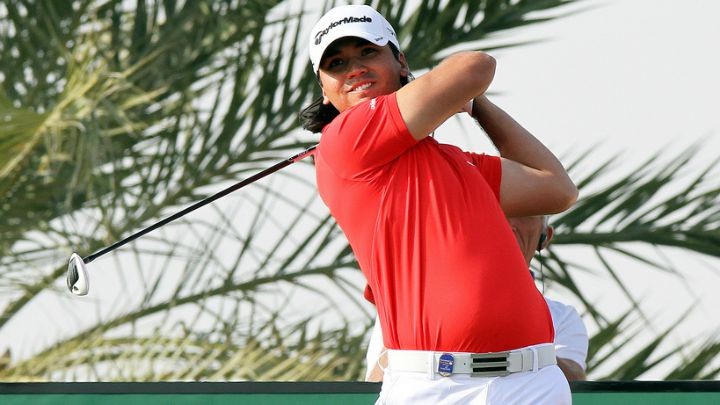 Queensland Golfer Jason Day had a good day at the office yesterday. It was very definitely his day to shine and Jordan Spieth and Rory McIlroy have a new force to contend with.
Ad. Article continues below.
Few sportsmen have had to battle as hard, in their chosen field, or in life, to achieve the sweet, sweet taste of success.
He's had to tough it out on the golf course in some tense moments in the final round, before winning the PGA Championship.
Day's overall score of 20 under was the best ever in a major.
His win is even more remarkable if you consider he lost eight members of his family during the devastation of Typhoon Haiyan in the Philippines in November 2013.
It was only a few months ago that he collapsed on the course during the US Open because of an ongoing illness.
Jason's early life was hard. When he was just 12, his father Alvin died of cancer. Before his death, his father gave him a junk shop find of a rusty three-iron, it was his first golf club. It's likely that neither of them realised the significance of that gift at the time.
Shortly after his father's death, while Day was still at school, he began drinking, heavily. In his own words an "alcoholic", regularly getting in to fights. It is both sad and understandable. We just don't have the life experience to deal with the weight of such grief at such a tender age.
His mother, Dening, sold the family's home and borrowed money to send Day away to boarding school. She hoped it would be a viable alternative to a life he seemed to be on-course for. At school his roommate gave him a book about Tiger Woods. It was inspirational and he began to play golf, practicing for 30 hours a week through his teens.
What a story of spirit and perseverance, triumphing over adversity. He turned his life around, with the help of his mother who loved him enough to remove him from everything that would take him down the wrong path. He has become everything any sport could hope for, a true battler who refused to let more than his fair share of adversity dictate who he would become. His Mum must have been incredibly proud as she watched him make that final teary put? She's about to experience even more joy with Jason and his wife Ellie about to have another baby. She's already grandma to their young son Dash. Who would have guessed that life could turn around so dramatically for their family.
Could more sportsmen and women take a leaf out of this young man's book?