Aussie golfer's above par performance despite extreme illness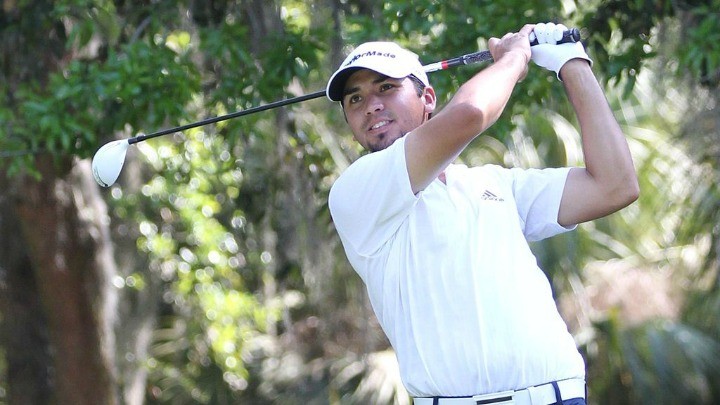 It's extremely difficult to reach a level of excellence in any pursuit. Add to that an illness that can not only lessen performance, but threaten even participating, it elevates the feat, and makes it easier perhaps for we mere mortals to be in touch with.
Jason Day, an Australian professional golfer, suffers from vertigo, and indeed had to withdraw from last year's US Open for the very same reason.
Last Friday, in the 2nd round of the US Open, Jason had another attack, on his second hole for the day, and collapsed.
Latest on Jason Day after he collapsed at #USOpen #USOpen2015 http://t.co/5OhpNRPdBb pic.twitter.com/PMRnhfN1dt

— Herald Sun (@theheraldsun) June 19, 2015
Ad. Article continues below.
Vertigo brings on a sensation of spinning, and can be accompanied by nausea, jerky eye movements, headaches, sweating, and ringing ears, or even hearing loss.
"I felt nauseous all day", Day said after the round. "Last year, I (withdrew) after I had vertigo and this one was worse. I think the goal was just to go through today and see how it goes.
In the Sydney Morning Herald, Dr Rohan White, likened the attack to a stroke. White not only knows this as a sports doctor, but as someone who has also suffered a vertigo attack playing golf.
""I couldn't even think about standing still over a golf ball when it happened to me, so the concept of actually being able to connect and put it where you want it, with the accuracy needed at that level, forget about it," said Dr White.
Amazingly Day not only finished the 2nd round, but came back the next day to be equal leader going into the final round. This on a golf course that is tough in its regular setup, but is made to be even tougher when hosting this tournament.
Sadly, Jason did not win the tournament, instead he finished 5 shots off the pace, tying for 9th. The title went to US pro Jordan Speith, making it his second Major in succession, after winning the Master tournament in April. Another Aussie golfer, Adam Scott, finished two strokes behind the winner.
Have you suffered a vertigo attack? Do the golf courses or sports facilities that you use have procedures in place should you have a health issue? Has a health issue held you back from participating in sports or other activities?