Jamie Oliver's new son's name revealed!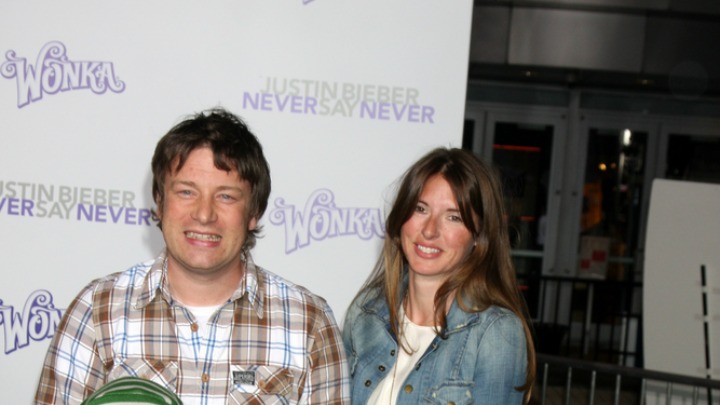 Earlier this month, Jamie Oliver and his wife Jools had welcomed the latest addition to their family — a little baby boy.
It looks like the writing's on the wall with his new name, literally, with Jools posting a photo on Instagram of a gorgeous artwork in the baby's nursery apparently revealing the new moniker.
Fans were quick to post their messages of support to the gorgeous family on their choice.
Ad. Article continues below.
"Such a gorgeous name, and big congrats! How exciting, your print is beautiful xx," one wrote.
"Lovely name and wonderful choice of announcement," another gushed.
The Oliver family have always used social media to give fans a glimpse into their lives. Over the weekend, Jamie had posted an adorable image of mother and baby taking a nap peacefully.
Ad. Article continues below.
The proud father can't stop showing off his little man…
And can't get over how small and adorable he is.
Ad. Article continues below.
He's very proud of Jools too, as he showed when he took over her account to post this sweet post about her.
Ad. Article continues below.
Jamie and Jools have a history of choosing unusual names for their kids, with four other children named Poppy Honey Rose, Daisy Boo Pamela, Buddy Bear Maurice and Petal Blossom Rainbow.
The siblings have been getting in on the action too taking on babysitting duties, and sister Petal helping with every nappy change according to Jools.
Ad. Article continues below.
While Jools didn't outright confirm the news, the artist behind the artwork who confirmed it for everyone by posting the following image:
What do you think of the baby's name?