Jamie Oliver welcomes new bundle of joy!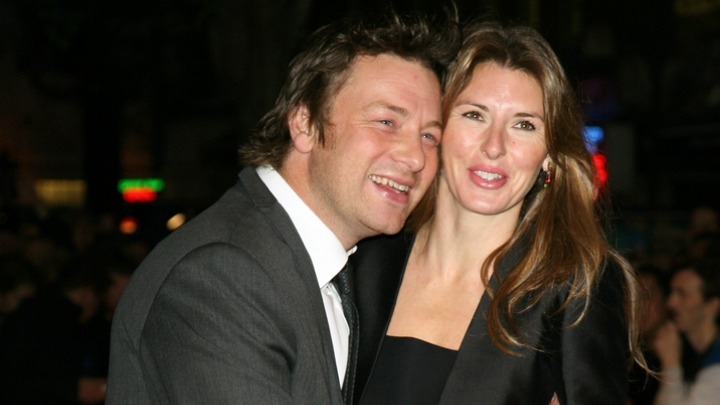 Jamie Oliver and his wife Jools are proud parents for once again (for the fifth time, in fact!), and have welcomed a baby boy into their growing family.
"Everyone in the Oliver family is very surprised and beyond happy," the 41-year-old dad wrote. "He arrived safely, mum was really, really amazing, unbelievably composed, natural birth and my two eldest girls got to come in at the very end as the baby was born which was amazing to witness."
Ad. Article continues below.
Jools also posted on Instagram, praising her eldest daughters for taking on a hands-on role in their brother's delivery. Poppy Honey Rosie, 14, and Daisy Boo Pamela, 12, played their part in the process by cutting the umbilical cord.
She told followers: "Little baby boy Oliver has arrived, we are so very happy, blessed, grateful and totally in love all over again and so very proud of our two eldest daughters who cut the cord. Jamie was my hero. (no name yet)!!! XXX."
Ad. Article continues below.
James' and Jools' kids are known for their quirky names. Apart from Poppy and Daisy, they are also parents to Petal Blossom Rainbow, six, and five-year-old Buddy Bear Maurice.
In 2010, following Buddy's birth, Jamie revealed that his wife loved naming the kids with unusual names. He said, "Jools is definitely in charge of the names, and we're probably quite lucky it was a boy really, because we were out of names [for] girls."
The latest addition has been hotly-anticipated over the English summer, with Jools posting her final pregnancy image over the weekend, posing with daughter Petal.
Congratulations to the Oliver family!