James Packer's Aussie employees being detained in China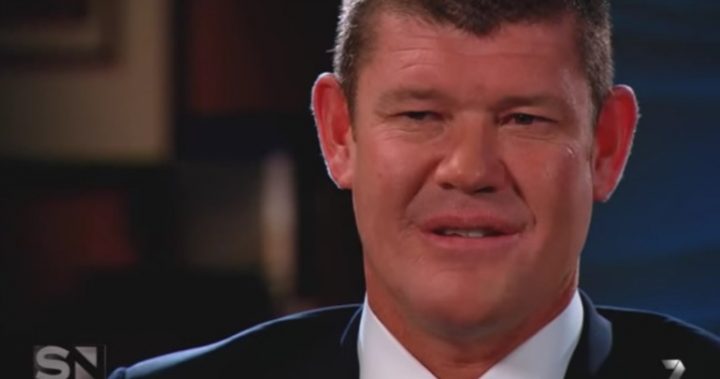 There are reports that 18 employees from James Packer's Crown Resorts group have been detained in China today.
Three of them are Australian, with the Department of Foreign Affairs and Trade confirming they are investigating the situation.
A Crown Resorts said the three Aussies are part of the sales and marketing team and one is a senior executive at the company.
"Crown believes that a number of our employees in China are being questioned by local authorities and at this time we can provide no further details," a Crown Resorts spokesman said in a statement.
The Department of Foreign Affairs and Trade (DFAT) said it was trying to confirm the reports with Chinese authorities.
Ad. Article continues below.
"The Australian Government is aware of reports of the possible detention of a number of Crown International Group employees across China, including three Australians," a spokesperson for DFAT said.
"Consular officials are seeking to confirm these reports with the relevant Chinese authorities.
"If Australians have been detained, consular officials will seek to offer appropriate consular assistance in accordance with the Consular Services Charter."
It's the second time in a matter of weeks that Australian tourists have been caught up by the law overseas.
Last week a group of nine young Aussie men, branded the budgie nine, were detained in Malaysia after stripping down to their underwear at the Grand Prix.
Ad. Article continues below.
Byron Bay mother Sara Connor is currently behind bars and facing charges after being accused of murder in Bali, and a an Australian man was charged by police in Indonesia last week over drug possession.
So what are all these people thinking and do we need to show a little more respect overseas?
Most Australians say the welcome visitors into our country, but expect them to adhere to our laws and customs, so surely the same should be said when we travel overseas.
As well as this, whenever an Australian does get into trouble in another country, it costs taxpayer money to investigate the situation and work to resolve the issue.
What are your thoughts?
Do Australians need to show more respect overseas? Should people be left to fend for themselves if they break the law overseas? Or is this just bad luck?