"I am a senator of Australia and I have a son that has a problem with ice": Lambie's most personal speech yet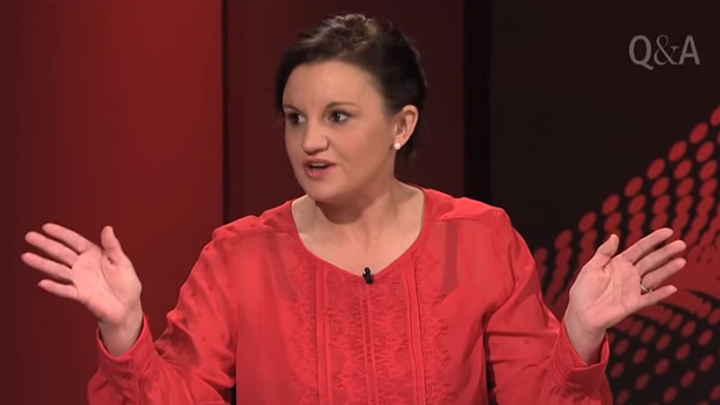 It's a side of Jacqui Lambie we haven't seen before – she's revealed her 21-year-old son has an ice addiction, and she and other parents need assistance to get their children help.
Today Senator Lambie spoke publicly about being unable to help her son recover from his addiction to the drug ice.
As the Senate debates stripping welfare from people with serious criminal offences who are being held in psychiatric confinement, Jacqui Lambie has stood up and says she will oppose the legislation, calling for the Government to broaden their view on mental health and drug addiction.
"I am a senator of Australia and I have a 21-year-old son that has a problem with ice, and yet even with my title I have no control over my son," she told the Chamber, reports the ABC.
"I can't involuntarily detox my own son, because I am not talking to my son anymore, I'm talking to a drug.
Ad. Article continues below.
"And I can tell you, I'm not the only parent out there. There is [sic] thousands of us".
"It is very easy to take a populist position and vote for legislation that takes a hard line against people who are alleged to have committed terrible crimes and have serious mental illnesses," she said.
"The harder position is to oppose this legislation on the basis that it undermines basic civil rights and the chance for quicker recovery for people who are very sick".
She spoke strongly and firmly on the issue and enthused that the impact of ice was "phenomenal", and warned addicts would "end up on a slab, they will end up in these mental institutions, they will end up killing somebody else because of their actions because they don't have control of the drug".
Tell us, do you think it is about time to government took action to tackle ice and other drug addictions in this country?