Jacqui Lambie rips into Australian of the Year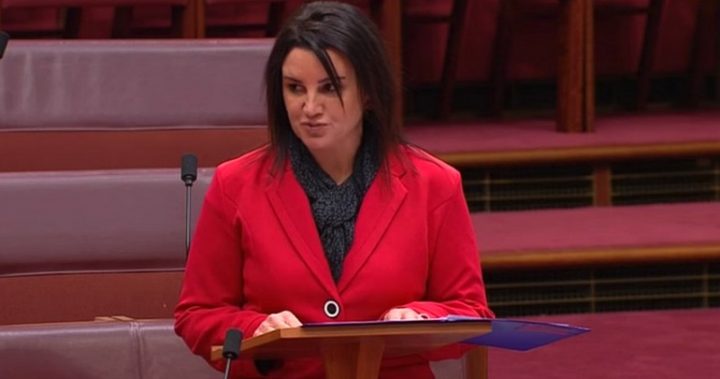 Independent Senator Jacquie Lambie has taken the extraordinary step of lashing out at Australian of the Year David Morrison in parliament.
Ms Lambie has accused Mr Morrison of hypocrisy for campaigning for women's rights and respect while sexual assaults were happening in the army under his watch.
Mr Morrison found fame and was awarded the AOTY honour for his bold statements about changing the way the army treated women and for calling on all men to raise the bar and show more respect to women across the country.
However, Ms Lambie says he stood by by hazing activities and assaults happened to both men and women in the defence force.
She read out a statement from Lieutenant Colonel Karel Dubsky, an army commander she says was sacked and defamed over the Jedi Council scandal despite having no involvement.
Ad. Article continues below.
Mr Dubsky says Mr Morrison wrongly accused him of being involved in the scandal, which lead to media camping outside his house and harrassing him.
He said it lead him to develope PTSD and had a detrimental effect on his family.
"This placed significant stress on my family particularly in such a garrison town like Townsville," Mr Dubsky said.
"My wife and children were shunned and vilified."
He was cleared of involvement in the case, but later removed by Mr Morrison for failing to be aware of the issues.
Ad. Article continues below.
"I humbly submit that David Morrison's incorrect assumptions, bias, hasty actions, failure to follow ADF procedure and poor leadership through the Jedi Council matter has irrevocably damaged my health."
"I request a formal apology from the ADF for the way I was treated."
Ms Lambie was in the army herself before she got into politics and has taken issue with the way Mr Morrison handled the scandal.
He has been one of the most divisive AOTY winners. He gained huge support from some who say he has made the army a better place, but others have claimed he never deserved the win.
What are your thoughts? Do you agree with Jacquie Lambie? Or is she wrong here?