Jacqui Lambie looks for love on Valentine's Day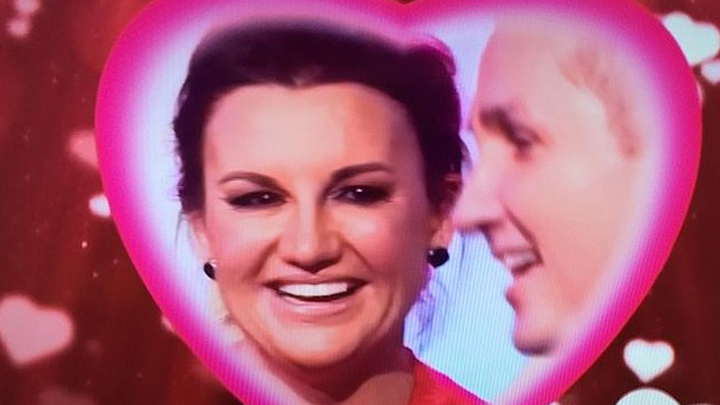 Polarising senator Jacqui Lambie was a guest on breakfast TV this morning and it wasn't for one of her usual rants – she was looking for love.
Jacqui has made no secret of her desire for a man and last year she said on talkback radio that she was looking for her perfect man: someone who was well-off and well hung.
On the Today show this morning, a live game of Perfect Match was created for Jacqui, where she sat with a wall dividing her and four bachelors hoping to score their dream woman on the most romantic day of the year.
Jacqui Lambie has been single for over 10 years and it was keen to get started with the questions. She asked the men how they would handle a dispute (something she's no stranger to) and the responses were quite…interesting.
In the end, Matt Tonkiss, a Sydney accountant, was the clear winner and Jacqui was visibly delighted with her choice, and now there is talk of a real date on the cards.
Ad. Article continues below.
Worryingly, Mr Tonkiss admitted to Daily Mail Australia that he didn't know much about Jacqui but had heard she was in politics. He also said that "My type of woman is someone who knows who she is – a glass-full kind of person, easy going, confident and not a drama queen" – it looks like Jacqui might not be his perfect match after all.
Watch the cringeworthy dating segment here and tell us, do you think a man is what Jacqui Lambie needs? Would love soften her a bit or would it encourage her to say more things that rub people the wrong way?