Jacqui Lambie cracks up when talking Turnbull and Trump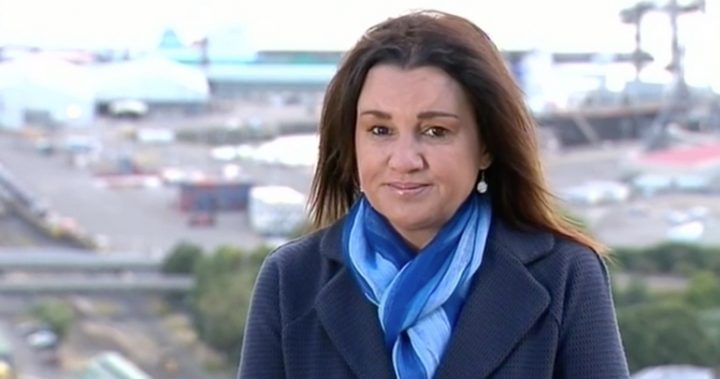 While appearing on the Today show this morning to talking about the political landscape in Australia at the moment Jacqui Lambie was a lost for words…as she was cracking up.
Leading up to the hysterics, Ms Lambie had been discussing what needs to be done in parliament.  She wants to see both sides of politics stop "shooting your mouth off at each other, put the bills through. get the legislation through, and let's get on with the damn job."
A few chuckles came out when the presenter asked Ms Lambie's advice for Prime Minister Malcolm Turnbull in his dealings with US President Trump.  The presented likened it to Ms Lambie's own dealings with another billionaire that entered politics in Clive Palmer.  Laughing, Ms Lambie said "Good luck with that." 
Ms Lambie then let out a big laugh because she has to "watch her words" but offered some advice for both President Trump and Prime Minister Turnbull saying, "They can't move in the right direction without us and we're the same. We've relied on each other for many years. I don't want to see that friendship broken but that doesn't mean there can't be a little bit of argie-bargie. You've got to stand up for your own nation."  
To see the questions that made her laugh visit here.
Ad. Article continues below.
Does our Prime Minister need to be tougher? #9Today pic.twitter.com/xD24ouHVUf

— The Today Show (@TheTodayShow) February 11, 2017
What did you think of Ms Lambie's statements? Do you agree?  Let is know in the comments below.