Jacqui Lambie wants to ban the burqa and break the constitution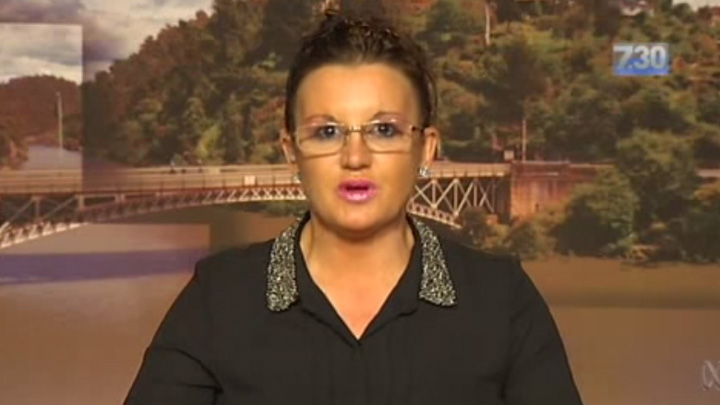 In news that almost certainly wont shock any Australian, Jacqui Lambie has done something a little crazy… Again.
It was revealed today that she will be introducing a Private Member's Bill to parliament this week that calls for legislative action to really ban the burqa.
The penalties for anyone who "forces" a child to wear facial coverings include a $68,000 fine and up to a year's jail time. And, anyone who "forces" an adult to do the same faces a $34,000 fine and six months in prison. The on-the-spot fine for anyone who is wearing a facial covering in public will be issued with a penalty fine of $3,400.
According to Pedestrian.Tv, Jacqui Lambie has stated, "The process will be very simple and similar to way traffic infringements are handled by police." 
She has also said, "For basic security reasons and the need for assimilation, identity-concealing garments should not be allowed in Australian public or Parliament House. Once again, our enemies will laugh at us. France, Belgium and Turkey (an Islamic country) have all sorted this problem out. So can Australia. All it requires is some simple legislation, some courage and pride in the Australian culture."
Ad. Article continues below.
"In addition the prohibition of wearing face covering material or objects does not apply if such items are authorised by law, are authorised to protect the anonymity of the person, are justified for health reasons or on professional grounds, or are part of authorised artistic or traditional festivities or events."
Interestingly, we should refer back to section 116 of the Australian Constitution, which states, "The Commonwealth shall not make any law for prohibiting the free exercise of any religion."
So, good luck Jacqui Lambie, because to pass your incredibly controversial bill the constitution will need to be bended – and the likelihood of that happening just for this is very, very unlikely.
Ad. Article continues below.
Do you support Jacqui Lambie's controversial bill? Do you believe it will have success or not?