It's time to rethink our attitude to victims of domestic violence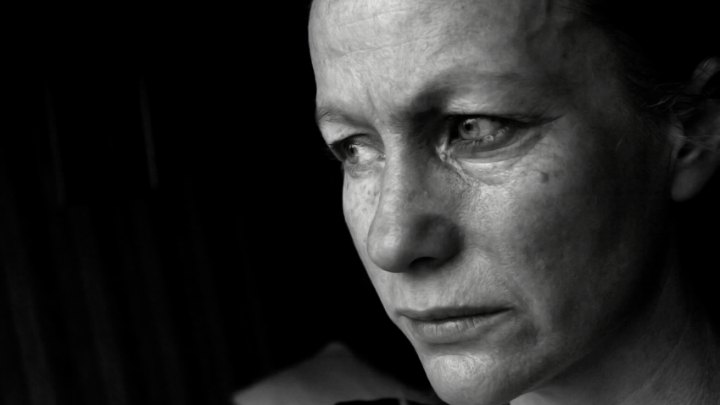 A landmark study into Australian's attitudes to domestic violence has revealed that, even though many of us have the best intentions, the vast majority don't understand the fundamental reasons women continue to experience abuse.
The VicHealth study of 17,000 Australians found that 80 per cent of those questioned said they didn't understand why women stayed with men who abused them. Why didn't they just leave? If she really loved her kids, she'd get up the guts to protect them by walking out, right?
Wrong.
Despite the fact most of us think that, at some level, women choose stay with abusive husbands or partners, the fact is many don't realise they have any other choice – or that they are being "abused" at all.
As one witness for the Royal Commission into Family Violence shared her story on Monday, it became clear that when you're inside an abusive relationship it can be impossible to see beyond its confines.
Ad. Article continues below.
The witness told the commission she had no idea her husband wasn't allowed to rape her until a doctor saw her injuries. When she finally plucked up the courage to phone the police, her husband laughed with them at the front door; and then they left.
Once she left him, she and her kids spent months sleeping in her car because they couldn't get onto the emergency housing list. Why not? Because to register, you need an address. But if you have an address, then you have somewhere to go.
Stories like this reveal how the broken system works against victims of abuse and, hopefully, the Royal Commission will fix that. But before we can even get someone into the system, we need to consider our own attitudes. We need to ask ourselves, are we willing to be defenders of the vulnerable?
A NSW Family & Community Services fact sheet on abuse says, "You don't need to be sure that someone is being abused in order to make a report – you need only to suspect that they may be "at risk of harm", ie, at risk of future abuse or neglect. This could mean that they are exposed to domestic violence, or their physical, psychological or medical needs are not being met."
Are we willing to see victims of abuse as people who feel they don't have any choices and possibly even step in show them otherwise?
Have you ever suspected someone is being abused? What would you do if you did? Would you step in to help in some way?