It's official: Jacqui Lambie makes her policies known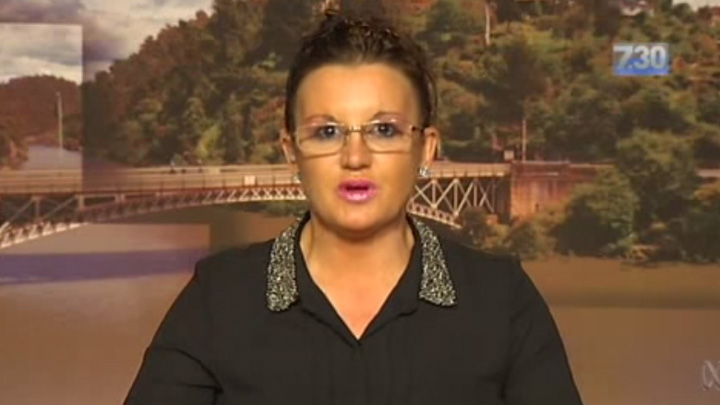 Controversial Tasmanian senator Jacqui Lambie has been granted approval by the Australian Electoral Commission to establish her own political party as of yesterday. The Jacqui Lambie Network can now appear on Federal election ballot papers, receive public funding, develop policies and nominate these for submission.
Speaking with ABC Radio News this morning, Ms Lambie made some of her policies known.
Should there be an inquiry into iron ore prices?
"There are billions of dollars involved, so I say let's have a closer look at that". When asked if she was worried an inquiry would hurt investor confidence, she replied, "We have to put Australia first".
Do you agree with the policy of keeping asylum seekers in detention in Nauru?
"They've [the Government] done well in stopping the boats but have caused more issues having them locked away… Someone needs to clean this mess up; there's some nasty stuff coming out and it's making Australia look really bad. We need to decide: are they citizens or not? Keeping [asylum seekers] locked away like animals is inhumane and we're not inhumane, this is Australia, we're the lucky country".
And on the budget:
Ms Lambie does not support the changes to welfare. "We need to put money into childcare and I'm still concerned about cuts to higher education".
The Tasmanian senator also wants the Government to consider her Financial Transaction Tax, which proposes a tax on high-frequency transactions made at the top end of the banking sector instead of the Treasurer's Bank Deposit Tax. She says Joe Hockey needs to stop looking at her "like I'm a bubblehead" and take the idea seriously.
Ad. Article continues below.
As the "spokeswoman for everything" Ms Lambie says she has plenty more policies to come. The former PUP senator also said she has a good relationship with her fellow cross-benchers, but, "I'm still single-handedly up there by myself".
It looks like politics is about to get interesting again. Do you think we should give Jacqui Lambie a fair go now that her party is official?