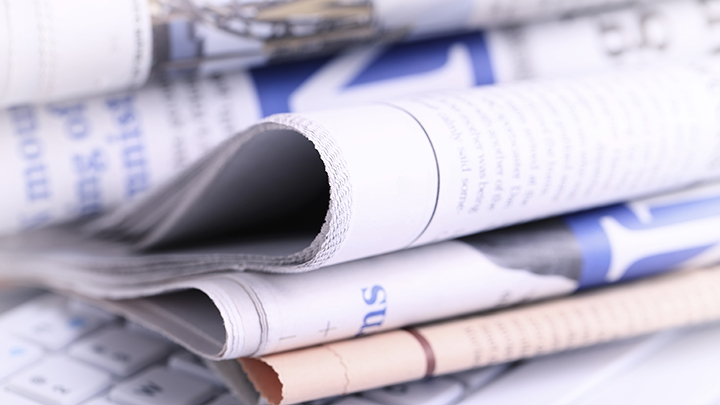 Today has been a sad day for Australia as we are being bombarded with the tragedy in Sydney, so let's take our minds off it for a moment to be aware of the positive news that has happened.
This news can help us feel better and stay positive for a better tomorrow.
Here is the good news for today:
1. Pope restores faith for Christmas
Ad. Article continues below.
Pope Francis is encouraging everyone to stay joyful this season, saying, "We've never heard of a sad saint". The Pope wants to help people through their own difficulties by reminding everyone of the good things in life.
Over 50,000 people gathered to St. Peter's Square for the Pope's traditional Sunday afternoon window appearance. Many children and adults held their figurines of baby Jesus, and made their blessings for this Christmas.
When making his appearance Pope Francis said to the public, "Man's heart desires joy. Every family, every person, aspires to happiness". As he made his statement he held up a pocket-sized prayer book, urging the crowd to take the free copies being distributed.
2. Merriam-Webster names 'culture' word of the year
Ad. Article continues below.
'Culture' has also been named as the word of the year by Merriam-Webster. The word, "culture" joins Oxford Dictionaries, "cape" and "exposure", that are also declared the year's winner at Dictionary.com.
"We're simply using the word culture more frequently," said Peter Sokolowski, editor at large for Merriam-Webster. "It may be a fad. It may not. It may simply be evolution".
With over 100 million lookups on the website of Dictionary.com each month, culture enjoyed a 15 percent year-over-year increase.
3. Reserve Bank keeps interest rates on a steady course
Ad. Article continues below.
Yet again, the Reserve bank has confirmed a steady path for interest rates for the year. In RBA's December board meeting, the bank makes a commitment to "a period of stability in interest rates". Additionally, the board noticed that commodity prices declined, in particular iron ore and oil. The RBA also noticed that the global growth should boost from an observed fail in oil prices.
"The fall in oil prices was expected to contribute to lower headline consumer price inflation in many of Australia's trading partners and, other things being equal, lower oil prices were likely to spur higher growth in many economies," the board minutes read.
4.  Meet the 11 year old CEO
Asia Newton, is an 11 year old girl who has run her own successful company for six years in Detroit. Asia is the co-founder and CEO of her own candle company called, Super Business Girl. Her company started from her impeccable sales pitch, and since then has continued to flourish. Her company has become so successful that she is now known as "Detroit's youngest entrepreneur".
Ad. Article continues below.
This young girl makes the candles at home, with help from her mum and dad, and sells her candles on the street. Asia uses the proceeds from her sales to even pay for her school supplies, clothing and food that she donates to needy children.
Asia's' confidence was demonstrated when she aired on ABC News 20/20 last week. During this segment Asia approached strangers, using her confident pitch by trying to convince them to invest in her growing business. Young Asia is an inspiration to us all who shows clear determination and  ambition.
 What do you think of the news today? What has made you feel good today? Tell us below.