It's an all-QLD NRL grand final for the first time in history. So why is it being played in Sydney?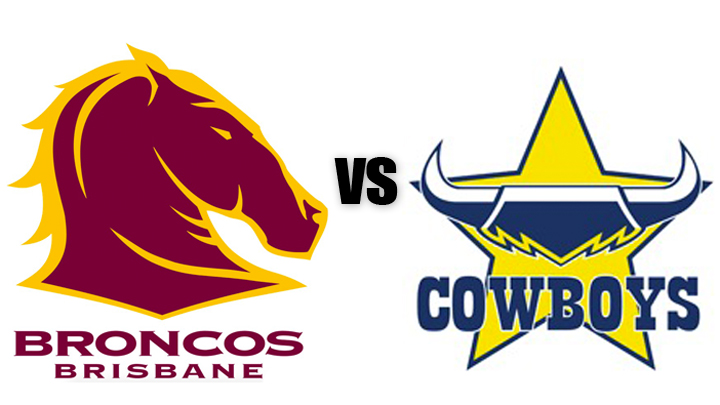 The 2015 NRL final will be the first time two Queensland teams have faced off – but unless something changes they will be doing it in Sydney with many Brisbane Broncos and North Queensland Cowboys supporters not there to see them.
Admittedly, no one ever envisaged an all-Queensland affair when the siren blows at 7.15pm on Sunday, October 4 at ANZ Stadium in Sydney, but we now face a scenario where a final that will stop Queensland in its tracks and is one of the most important in NRL history is being played largely in front of NRL fans who support other teams.
Sounds a bit silly, doesn't it? But it's beyond silliness.
NRL legend Gorden Tallis is only one of many irate Queenslanders and devout fans are devastated. Your team finally makes a grand final, and against one of the other teams you most love to hate, and it's being played in another state. It is an occasion that is quite probably the most important in Queensland NRL history and it's happening in NSW where most NRL fans think Queensland teams are beyond the pale. "Furious" is just one word to describe the reaction in the Sunshine State.
Tallis told Triple M he believes many Queensland fans will try and make the trip south, but is concerned that the airlines have put ticket prices up to sky-high levels, describing it as "criminal".
Ad. Article continues below.
Earlier today a flight from Townsville to Sydney on Saturday returning Monday had already sky-rocketed to a hefty $1880 and from Brisbane $1438. That's not factoring in accommodation or other costs.
And, of course, you have to get tickets to the game itself. Many have already been sold. Tickets from the second allocation will be available to NRL Club Members from 10am today and to the general public from 10am tomorrow.
So, the biggest game in Queensland's NRL history may be played in front of the "wrong" crowd. There's something rotten about that. Really and utterly rotten.
What do you think? Should the final be moved to Queensland?