Italy tells Robert De Niro 'We'll have you'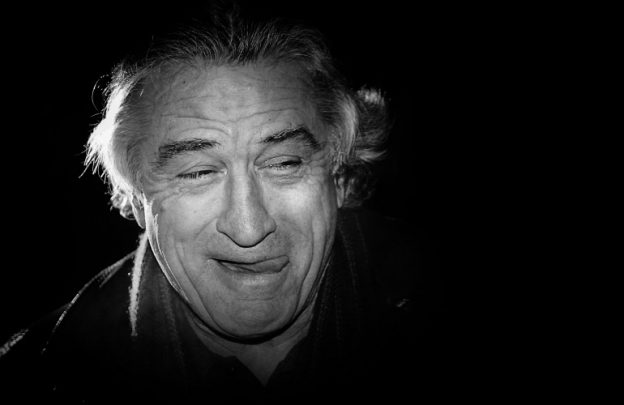 He may or may not have been joking, but when Robert De Niro said he would leave the United States if Donald Trump was elected president, Italy was listening.
Responding to the actor's tirade against the Republican president-elect, the mayor of Ferrazzano in the Italian region of Molise said the town would welcome De Niro "with open arms".
Robert De Niro on Trump: "I'd like to punch him in the face" https://t.co/gHV6bJiE0w

— Sandi DeMita Dalomba (@SandiDeMita) November 6, 2016
It was during an appearance on the Jimmy Kimmel Live talk show in the US that De Niro made the remark he would have to move to Italy. His great-grandparents emigrated from Ferrazzano in 1890.
Ad. Article continues below.
"I'm going to probably have to move there [Italy]," he told Kimmel.
"If, after the disappointment of Trump's election, he wants to take refuge here, we would be honoured to welcome him," Ferrazzano mayor Antonio Cerio says.
As much as Donald Trump's election has stunned the world, it would be even more stunning if Robert De Niro made his ancestral home 'home'.
Ad. Article continues below.
"To welcome someone like Robert De Niro would be an amazing promotion for us on the international stage. This is the right place in which to forget the electoral defeat [of Hillary Clinton} and avoid having to beat up Trump," Cerio says, referencing De Niro's words that he would like to punch Donald Trump in the face.
When asked if he would still like to do that, De Niro said: "I can't do that now. I have to respect the position.
"We just have to see what we are going to do and how he is going to follow through on certain things… and as we even see now in a lot of cities, there's a lot of people getting upset and protesting."
It is estimated tens of thousands of people have taken to the streets to protest Donald Trump's election, four days after the vote in the United States. According to the Wall Street Journal, this includes at least 25,000 people in New York and at least 8,000 people in Los Angeles.
Would you consider relocating to another country because of a political outcome you weren't in favour of? What do you think about the protests against Donald Trump's election as United States president?