Ita Buttrose's brutal assessment of life for pensioners with dementia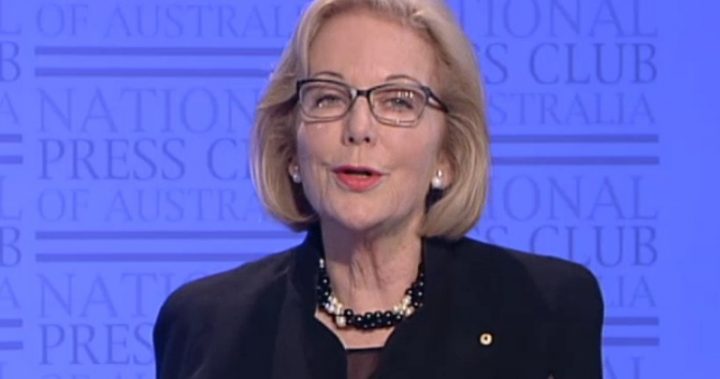 If you're a pensioner and you have dementia, then you might be interested in what Ita Buttrose has to say about your life.
The Alzheimer's Australia ambassador and media personality has delivered a brutally honest assessment of the situation facing older Australian's with dementia.
You might be wondering what she said that's got people talking?
Well, Ita told the National Press Club in Canberra that pensioners with dementia in Australia were "pretty well stuffed".
"There's no other way to put it," she said.
Ad. Article continues below.
Her comments on World Alzheimer's Day focused on the aged care sector, with Ita pointing out that the system ignored the fact it's caring for real people who have the right to a life.
"They're just in there – they're cared for, they're washed, they're watered, they're put out there, they gaze out the window, they see nothing much," she said.
"That's not good enough."
The 74-year-old took aim at the Government's funding cuts to aged care, saying the cuts showed they didn't understand how to support people with dementia.
She also argued they didn't understand the realities of aged care.
Ad. Article continues below.
And if you needed a reason to love her even more, she issued this warning to our politicians.
"Politicians get older too and they also get lonely – we'd like to remind them of that," she said.
Ita went on to say that dementia sufferers are some of the loneliest people in Australia and that dementia was still considered a terminal medical condition that couldn't be cured or treated.
"When they're given the appropriate support, they can, like the rest of us, lead meaningful lives," she said.
Ad. Article continues below.
Among the statistics presented by Ita include there are more than 350,000 Australians living with dementia at a cost of $5 billion to the health and aged care system each year.
She also told the crowd it can take up to three years on average to be diagnosed, and the annual cost of dementia will be $83 billion by 2060 unless more is invested in medical research.
What do you think of Ita Buttrose's comments about dementia? Do you agree with her assessment that pensioners with dementia are "stuffed"?