Is Tony Abbott the next Bob Hawke?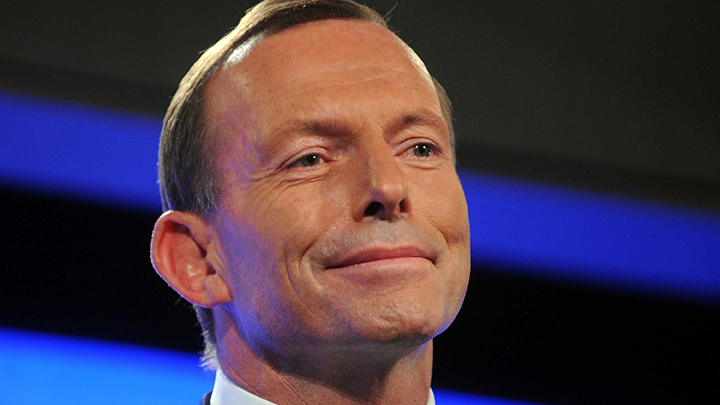 This morning, rumours are circulating that Tony Abbott was seen at a Sydney pub last night skolling a schooner while patrons cheered him on… Is it inappropriate or all in good fun?
Ad. Article continues below.
According to the Sunrise Facebook page and Yahoo news sites, Abbott was spotted across the bar by a Sydney Aussie Rules team who invited him over for a beer.
The crowed then got vocal and passionately encouraged him to "skoll" a beer, believed to be a humble VB, so he downed the beer in seconds!
Simon Carroudous, coach of the AFL team allegedly told the Australian Women's Weekly that Abbott looked "as proud as punch" and then decided to give a short speech saying that although he is a rugby man, it was great to be accepted by one of the other football codes. He also shared that he was there originally to farewell a friend who was going overseas.
It's nice to see him out in the public doing something incredibly normal, but is it the right task to prove that he's normal?
We celebrated Bob Hawke's beer achievements so will we celebrate Tony Abbott's? We wait to see what  you think in the comments…