Is this the ultimate grey nomad road trip?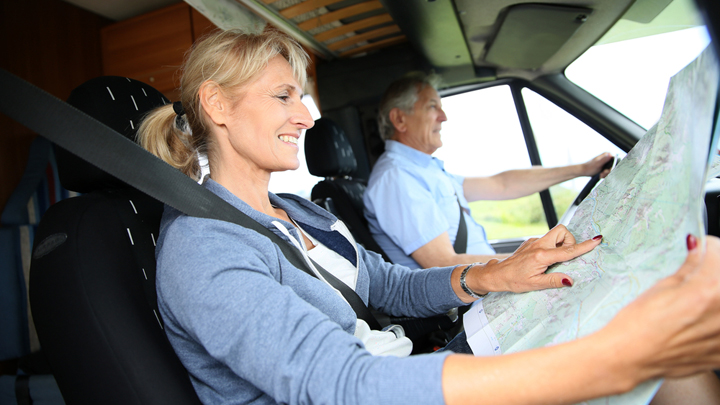 A casual post by one of my friends on Facebook stirred my imagination.
Imagine this: Packing the car in your suburban home in New York and…
Driving to London via Moscow
Taking a quick trip to China with the convenience of your own vehicle
Bypassing Route 66, following the ultimate superhighway to London
Flying to London, or New York, from Australia, then taking the ultimate bus trip
Don't start packing yet, but if a plan on the drawing boards becomes reality, these scenarios may just be possible.
Further, once the basic infrastructure is in place, if as reported the highway will follow the Trans-Siberian Railway, already the world's longest rail trip, imagine the extended rail journey.
Ad. Article continues below.
Called the Trans-Eurasian Belt Development (TEPR), the ambitious project was proposed by Russian Railways head Vladimir Yakunin earlier this month, according to CNN.
The route would include some pre-existing roads to reach London and New York, but would still require thousands of miles of tarmac across the width of Russia.
The project aims to construct the mega transportation route to span the entire length of Russia, and link into existing networks in Europe and Asia. That would create the first ever modern route from the Pacific Ocean in the east to the Atlantic Ocean in the west, reports the Siberian Times.
Obviously the logistics of such a superhighway and the finding of the "trillions" of dollars it would take to build are staggering. Even the distances involved are awesome; the nearest point to Russia, Nome, is 520 miles from the nearest major centre Fairbanks, Alaska. Mind you this distance, approximately 840 km, isn't considered so far when you live in Australia where people drove over 4,000 km return to go to a football game!
In our lifetime we "baby boomers" have seen so many huge advancements, do you think this one is possible?
Assuming for a moment that this highway opens next year, would you consider driving from New York to London?