Is this the reason the Catholic Church is out of touch?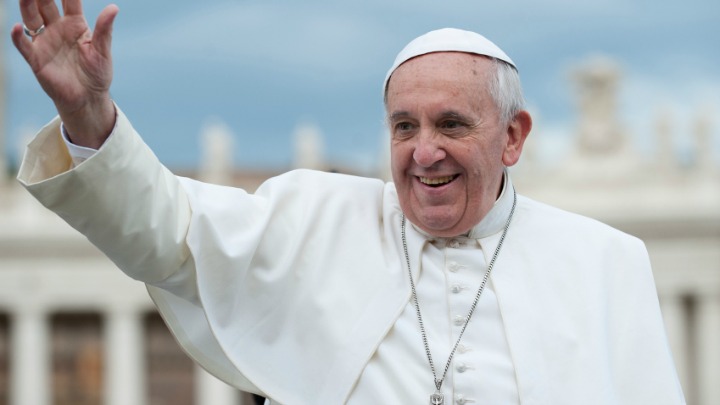 Pope Francis is often praised for tireless commitment to his duties, at which the Pontiff can be found from 4am until 10pm at night. But perhaps the answer to the growing disconnect between the Church and the faithful requires a new tactic.
Speaking to an Argentinian newspaper, the Pope admitted has has not watched television since 1990, and that the internet is "not for me". His Holiness doesn't even catch soccer games anymore, relying on the Swiss Guard to update him on his beloved Argentinian team.
In an age where television is second only to the world wide web, one can't help think Pope Francis might need to allocate a few hours to surfing the net and hanging out in front of the box.
A recent report by the Australian Catholic Bishops Conference found the three most commonly mentioned reasons people no longer attended mass were:
Misuse of power and authority at all levels of the Catholic Church.
Irrelevance of the church to life today, as an institution "out of touch" with Australian society. (In their eyes the church had lost its ability to connect with the day-to-day lives of ordinary people and as a result they no longer regarded it as having the authority to guide them in living an authentic life.)
Lack of intellectual stimulation, with several noting that the sermons delivered in their parishes "were of poor quality, being ill-prepared, theologically unsound, badly delivered and irrelevant".
Ad. Article continues below.
Source: Catholic Online.
Perhaps a few hours in front of the footy would help? Or perhaps the Pontiff could catch up with the Kardashians?
All jokes aside, the Catholic Church is facing a crisis of confidence so something needs to happen – and not just here in Australia. In light of the overwhelmingly positive vote for gay marriage in Ireland at the weekend, Diarmuid Martin, the archbishop of Dublin, said in The Guardian, "We [the church] have to stop and have a reality check, not move into denial of the realities".
Do you feel the Church has lost touch with the realities of today's world? And which TV shows would you recommend to Pope Francis?