Is this the price Prince Charles paid to keep his affair with Camilla a secret?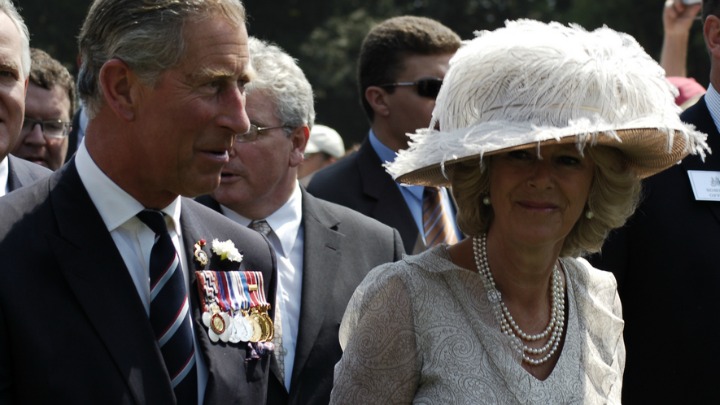 When Prince Charles and Camilla Parker Bowles started getting cosy all those years ago, you could imagine their desperation for wanting to keep things 'behind closed doors'.
There has been a never-ending run of speculation about how the future king and his then-lover were able to carry on without too much media attention (it wasn't until long after the prince and Princess Diana had parted ways did things really come out in the open) and one such 'helper' was said to be Camilla's younger sister, Annabel Elliot.
According to the Daily Mail, Prince Charles has paid around £1.5 million (A$2.53 million) to Camilla's sister for 'goods and design services' over the years, which some suggest is partly for her assistance in helping him carry out his affair with Camilla.
Prince Charles and Camilla have been married since 2005, so what has happened for people to start talking again?
Well, it appears that Annabel is putting the finishing touches on her latest design work, commissioned by the Duchess of Cornwall — a pub-cum-hotel in the centre of Prince Charles's model village Poundbury on the outskirts of Dorchester.
Ad. Article continues below.
There are several reasons why this development is drawing bemused grins from the gallery. For one, the building is said to resemble a place which the prince has great sentiment attached, the Ritz Hotel at Mayfair. The significance? Presenting point two, it was celebrating Annabel's 50th birthday at the Ritz in 1999 that Camilla and Charles were photographed in public for the first time together.
This new pub-hotel is to be called The Duchess of Cornwall in a nod from Annabel to her older sister, but if you got caught up in the significance of it all, the name could serve as a constant reminder to the Duke and Duchess of those early days together.
Further criticism comes because the Duke and Duchess rarely commission anyone other than Annabel to do such work for them, but surely that's their right…?
What do you think of the claims that the prince is only using his sister-in-law because of things done in the past? Should it matter that the Duke and Duchess routinely engage the same interior designer for their private work?