Is this the most expensive marble table in Australia?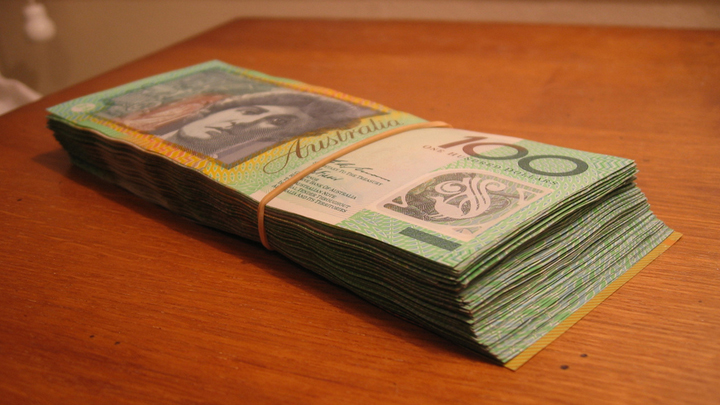 Just when we thought the "goings on" in Parliament couldn't get any worse, they take a turn from the sublime to the ridiculous. Case in point: a parliamentary committee has been investigating how a 20-year-old, $500 marble table was smashed.
Abbott to pay for marble table broken during wild farewell party: https://t.co/hJha1B9Rvy #9News pic.twitter.com/y1ct2n9mSl

— Nine News Australia (@9NewsAUS) October 19, 2015
Given the amount we pay our pollies, that must mean it is probably the most expensive marble table in Australia. Just take a moment to add up the salary of Labor's Penny Wong and all those who have been dragged into the "enquiry" – $10,000, $20,000 $30,000? Whatever it is, it is way beyond what this table is worth.
Okay, so parliamentary officials believe the table "may have been damaged by a person standing or dancing upon it" so it wasn't just a normal accident and it is fair that someone should pay for it. There is a principle at work here.
Ad. Article continues below.
But where do you draw the line? Should Parliament be spending its time debating such things?
Thankfully, the saga is now at an end, with ex-PM Tony Abbott volunteering to pay for the table top because it was smashed during a party he held the night he was toppled as prime minister.
The news has been welcomed by Labor's 'Waste Watch' spokesman Pay Conroy, who said he was relieved this sordid affair has come to an end but disappointed it had taken a month to get to the bottom of it.
"I'm disappointed about the damage to the public property because all politicians need to be very conscious of their use of the public purse," he said.
But mystery still shrouds who actually did break the table because no one is confessing. One politician who was in a wheelchair the next day says his injury was a running injury and hotly denies it had anything to do with the smashed table.
"This is really, frankly, a waste of everyone's time," he added, after repeated questioning on the subject.
What do you think? Was Labor right to pursue this matter, or does the politician who said it was "a waste of everyone's time" have a point?