Is this the future for National Geographic magazine?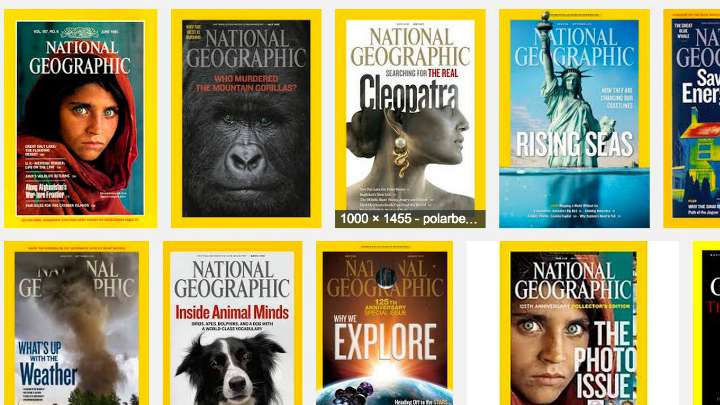 The news that Rupert Murdoch, climate change denier, capitalist of the first degree and ruthless media mogul, now owns one of the world's favourite environmental magazines was met with shock yesterday.
Murdoch's Fox spent $US725 million ($1 billion) buying the rights to the magazine, which has been independent for 127 years and has funded the National Geographic Society.
Terrifying work from @BoingBoing on the #nationalgeographic Rupert Murdoch buy out pic.twitter.com/S1HLLXkVha

— 1-800-TIRED (@goulcher) September 10, 2015
The Australian says, "The deal is a sign of the soaring value of high-quality content and top global brands in the media sector."
Ad. Article continues below.
Under the new deal, National Geographic will become a for-profit magazine, along with all its books and digital media assets.
There is concern about the move, the first big push by Rupert's sons Lachlan and James, and creative types around the world took to Twitter to express their fears about what will happen to the magazine so many of us grew up with.
Sneak peek at the cover of the November issue. #nationalgeographic pic.twitter.com/39uFnBv2Sa

— Neetflux (@Neetflux) September 10, 2015
I can't see a problem with Rupert owning #nationalgeographic pic.twitter.com/O8TvDBF1Vl

— Noël (@TheWrongNoel) September 10, 2015
Ad. Article continues below.
First #NationalGeographic cover under new #RupertMurdoch ownership revealed. pic.twitter.com/E4ke0mkuiU

— KarlaKapow (@karlakapow) September 9, 2015
Rupert Murdoch just bought "National Geographic." Here's sneak peek at first cover! #nationalgeographic #NatGeo pic.twitter.com/nt7hYElfJf

— Michael Haigney (@MikeHaigney) September 9, 2015
Ad. Article continues below.
Rupert Murdoch has bought #NationalGeographic Magazine. Preview of October 2015 edition. pic.twitter.com/74VU6kxa3S

— Wyn (@WynRichards) September 10, 2015
What are your memories of National Geographic magazine? What do you think of this takeover? Do you think the magazine will be the same?