Is this something we want or need for our country?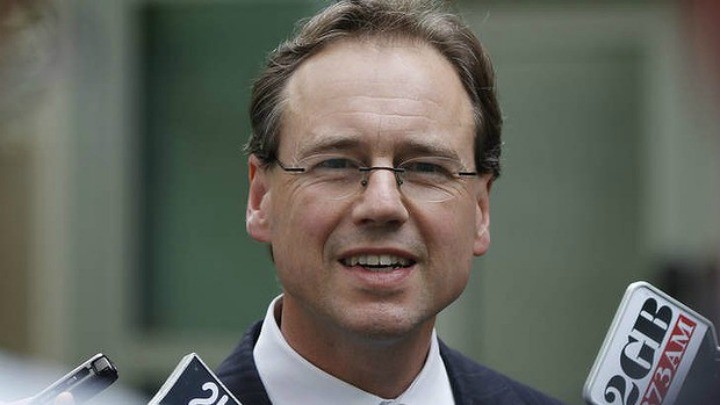 It's hugely unpopular with most Australians and will shed poor light on us in the international community, and has been considered potentially dangerous – yet Greg Hunt has given the Adani Carmichael coal mine the green light today.
The $16 billion project, which will be Australia's largest coal mine, was held up two months ago when the Federal Court set aside approval based on environmental concerns, namely, the effect of the mine on two protected species.
However, today the federal environment minster signed the approvals, which are subject to "36 of the strictest conditions in Australian history".
Mr Hunt said the conditions took into account issues raised by the community and would ensure that Adani met the highest environmental standards, report the ABC.
He added that all measures must be approved before mining could start: "I have the power to suspend or revoke the approval and strict penalties apply if there is a breach of the strict conditions."
Ad. Article continues below.
Speaking with the ABC this afternoon, Mr Hunt said the mine would be considered as part of Australia's total carbon dioxide emissions, and would not affect us reaching our reduction targets.
However, the issue is bound to be raised when Australia joins the Paris Climate Talks in November. The mine will produce 60 million tonnes of coal per year, which will be exported for use, mostly in India. Mr Hunt told the ABC that if Australia didn't provide high quality coal to India, it would source lesser-quality coal from elsewhere.
At home, the project is unpopular due to its port terminals, which are in close proximity to the Great Barrier Reef. Conservationists groups have been quick to condemn the approval – Greenpeace Australia Pacific campaigner Shani Tager says the mine will be "a complete disaster for the climate and the Great Barrier Reef".
"This project means more dredging in the Great Barrier Reef, more ships through its waters and more carbon emissions," she told Fairfax media.
Twitter is already showing an overwhelmingly negative reaction to the announcement:
Ad. Article continues below.
Let's choose industries that support life, not industries that destroy it. #NoToCarmichael #Adani pic.twitter.com/cwKd9DvYnO

— ACF (@AusConservation) October 15, 2015
Hunt says approval doesn't need to consider climate impact of mine, what's an environment minister even for? #auspol #adani

— Daniel Spencer (@dan_spencer123) October 15, 2015
@GregHuntMP #Adani Galilee Basin might be 300km inland in a dry & dusty environment BUT more CO2 is coming to a breath near you. Stop now.

— John Chadderton (@safronicus) October 15, 2015
Ad. Article continues below.
@612brisbane As long as he doesn't finance it too. #Adani is dead because even the banks know it's a dud. #qldpol #auspol #greed @GregHuntMP

— Thou Shalt Not Snipe (@FlatEarthGang) October 15, 2015
Coal-loving Minister against Environmt approves #Adani #Carmichael mine again, claims it'll "provide long term benefits for the environment"

— Larissa Waters (@larissawaters) October 15, 2015
What do you think? Does Australia need its biggest coal mine in a world that is fast turning to other forms of energy? Is this a sensible move?