Is this a genius solution to the Greek crisis or wishful thinking?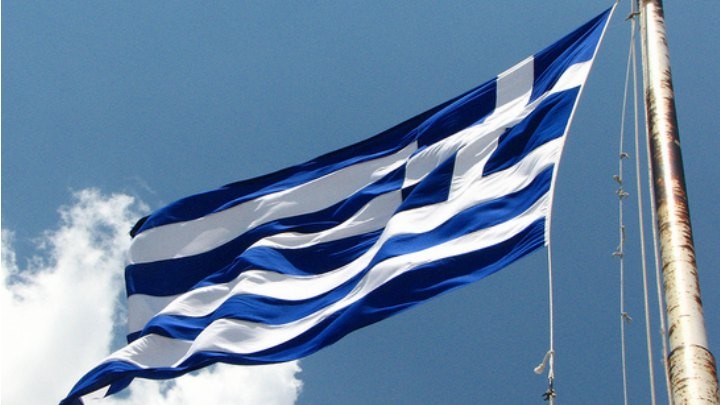 Greece is officially in default today, having missed a €1.6 billion payment to the International Monetary Fund. It is the first developed country ever to fall into default with the global crisis lender.
A last-minute bailout is looking unlikely.
But one young man from the UK reckons all that's needed is a bit of a whip-round from the citizens of the European Union to get Greece back on its feet.
Thom Feeney, a shoe-shop employee from York has launched a crowdfunding campaign via IndiGoGo to raise the €1.6 billion needed to repay the IMF debt.
His campaign has already raised half a million euros, donated by more than 30,000 concerned citizens.
Ad. Article continues below.
Mr Feeney writes on his page, "All this dithering over Greece is getting boring. European ministers flexing their muscles and posturing over whether they can help the Greek people of not. Why don't we the people just sort it instead?
"The European Union is home to 503 million people, if we all just chip in a few Euro then we can get Greece sorted and hopefully get them back on track soon. Easy."
The 29-year old has responded to concerns his campaign is a joke, or a way for the crowdfunding platform to make money from its commission.
"I can understand why people might take it as a joke, but Crowdfunding can really help because it's just a case of getting on and doing it," shays Mr Feeney. "I was fed up of the Greek crisis going round in circles, while politicians are dithering, this is affecting real people. While all the posturing is going on, then it's easy for the politicians to forget that. I just thought, sod it, I'll have a crack."
With crowdfunding campaigns, it is typical to offer rewards for your donation. Rewards for contributing to the Greek Bailout Find include postcards from the troubled country,  a bottle of ouzo and Greek salad.
Ad. Article continues below.
It seems the idea is to use the money to stimulate the Greek economy rather than actually pay back the IMF.
"Pledge €3 and get a postcard sent from Greece of Alex Tsipras, the Greek Prime Minister. We'll get them made and posted in Greece and give a boost to some local printers and post offices."
Will it work?
"OK, it might be a short while for the cash to get fully into the Greek economy," says Mr Feeney. "But hell – what is there to lose? Another Tesco Meal deal? Ah well. We promise that all profits will go to the Greek people and all products will be 100 per cent Greek."
As with most crowdfunding campaigns, if the ambitious total amount is not met, donors are not charged.
"I hope very much that the campaign will reach the target, I think it will be a victory for people power," says Mr Feeney.
What do you think of this idea – could people power save Greece? Would you consider chipping in?