Is there a double standard in how we perceive and report on athletic achievement?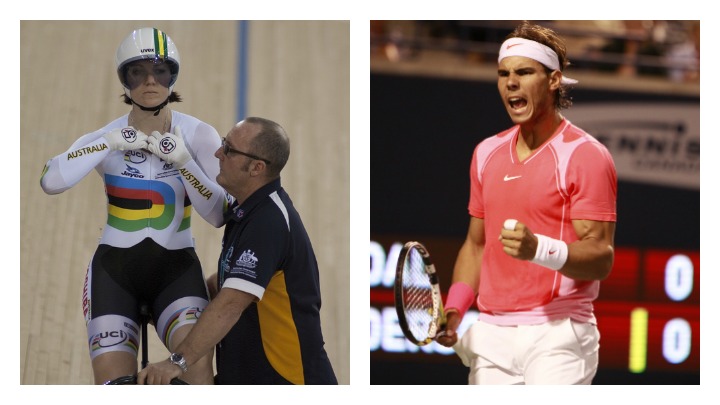 Earlier in the week Starts at 60 reported on a couple of female morning show hosts who struggled to contain their excitement around a well-toned male athlete representing his country at this year's Rio Olympic Games.
You were outraged by their behaviour.
Ad. Article continues below.
Following this outcry is disgust, Starts at 60 started paying closer attention to some of the not-so-gender equal observations that have been uttered by commentators and presenters since the Games kicked off a week ago.
A perfect example of things being 'not quite right' was when Hungarian swimmer Katinka Hosszu shattered the world record in the 400m individual medley one commentator was quick to credit her husband (who is also her coach) for the performance, calling him "the man responsible".
There was further outrage when the United State gymnastics team – who had just dominated the competition – was filmed celebrating their gold medal when a male commentator passed the comment that they "might as well be standing around at the mall" because they were so happy.
Now while the world is quick to criticise the inequality towards female athletes because so often the focus is on their appearance rather than their performance, there has been less fury over some of the gratuitous male objectification that is going on.
A quick search on social media found these gems about male athletes at the Games:
Ad. Article continues below.
Date a gymnast instead @Jocelynh_9 ⚡️ "A brief rundown of the male gymnasts at Rio "https://t.co/8Z4pAa0t1Q

— Marissa (@Marissa_Abes) August 8, 2016
We're literally sitting in the hostel room in Galway eating pizza and objectifying the male divers in Rio. So far Americans are favourites 😏

— Georgia Knapp (@CarnivalOfPeace) August 10, 2016
And these headlines:
Ad. Article continues below.
'Meet the Hot, Oily Man who made the Olympics the sexiest thing on TV over the weekend.'
'The hottest Olympic dudes to root for in Rio.'
'2016 Rio Olympics. The US men gymnasts, ranked by Ab Appeal.'
If these were about, say Cate or Bronte Campbell or Samantha Stosur or Anna Meares, the tone would be much, much different, wouldn't it?
Is there some sort of double standard in what is acceptable reporting?
Ad. Article continues below.
Let's just acknowledge for a minute that almost every athlete at the Olympic Games is going to have an admirable body. You would be surprised if they didn't given the strict eating plans and unbelievable training programs they have been following.
Male athletes might not be subject to the same level of objectification as their female counterparts, but on all fronts that doesn't make it right. Wouldn't you rather the reporting focus on what these extraordinary competitors are achieving?
How have you felt about the coverage of men's and women's competition at the Olympic Games? Do you think the focus needs to be solely on an athlete's ability?