Is ten months prison time enough for the life of someone's daughter?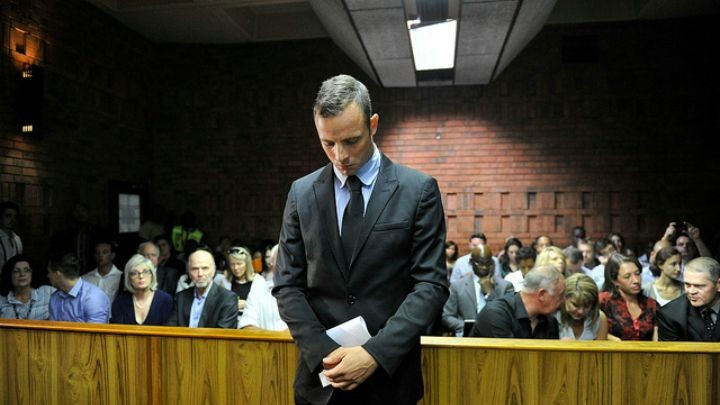 Oscar Pistorius is set to be released from prison this Friday, after serving just 10 months of his five year sentence for killing his girlfriend Reeva Steenkamp. Pistorius testified that he shot Steenkamp after mistaking her for a dangerous intruder hiding in his bathroom.
Because of his good behaviour in prison, 28-year-old Pistorius can be released on probation under house arrest. He will have to wear an electronic tag and report to a police station close to his residence.
The release will come two days after his victim's birthday. This must be an incredibly difficult time for Reeva's parents, knowing that the man who killed their daughter will be released to see out his term in the luxury home of his wealthy uncle.
Ad. Article continues below.
Reeva's parents must still be mourning the loss of their daughter. For the Steenkamps to see Pistorius back in the lap of luxury, albeit with his liberty severely limited, must come as another blow to the couple.
The Steenkamp's submitted a letter urging the parole board not to release him early. "Incarceration of 10 months for taking a life is simply not enough," the letter read in part. "We fear that this will not send out the proper message and serve as a deterrent it should."
In the same letter, June and Barry Steenkamp wrote that they had forgiven Pistorius, but that a person found guilty of a crime must be held accountable for his actions.
The prosecuting authority has always maintained that he should be convicted of murder. The state's appeal is set to take place in November.  It would open the door for a potential resentencing. The drawn-out legal battle will continue to cost Pistorius financially. The sponsorships are gone, and many of his cars and property have been sold as the legal battle continues.
Do you think it's right that Pistorius should be held under house arrest having only served 10 months of his jail sentence?