Is Shorten's lie a character test or do all politicians lie to the media?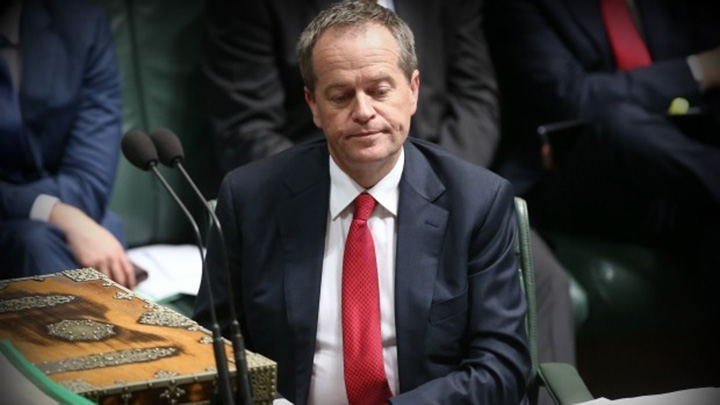 In looking through the morning's papers I couldn't help but notice that Bill Shorten's admitted lie to Neil Mitchell on 3AW seems to be big news. The front pages of the papers and the websites are all referencing his apparently huge fib to the morning radio presenter at the time of the Rudd/Gillard leadership spill as sacrilegious and the Libs are using it as a political card, saying that the misleading of the presenter on air is a defining moment that shows Shorten's character.
But today we want to know what you think? Do you think all practiced politicians lie when they need to? Or is this a true test of character in your eyes?
This is all being stirred up after the highly controversial show The Killing Season aired again on Tuesday night and showed the breakdown of the Labor party at its worst.
In case you've missed the story on the cover of every paper… let's set the scene before our discussion.
The Killing Season described a meeting between Mr Rudd and Mr Shorten on the night of the press gallery's Midwinter Ball on June 19, 2013. According to Rudd's adviser, Patrick Gorman, Bill Shorten had met with Kevin Rudd in Richard Marles' office. Yet, Mr Shorten went on air with Neil Mitchell on 3AW two days later and argued firmly that he had not been asked to "review" his support for Julie Gillard before the spill.
Ad. Article continues below.
According to the SMH, when specifically asked, Mr Shorten said on June 21 2013 that he had not spoken to Mr Rudd about the leadership.
But the moment everyone is now baying about is this. During his program on Wednesday morning this week, Mitchell could see the difference in the events and pushed the politician for his honesty.  Mitchell replayed the audio from The Killing Season and the segment from his program back in 2013, challenging Shorten to explain.
And he has, saying he lied. He has admitted privately to Mitchell that "he didn't want to make an already diabolical situation worse".
So today the discussion we want to have is not about which side of the political fence you sit on, but whether all politicians will omit the truth or lie to suit their political circumstances and how much heat you think Shorten should be taking for this? 
Please keep the discussion kind to each other.