Is Nick Kyrgios' ad 'tasteless'?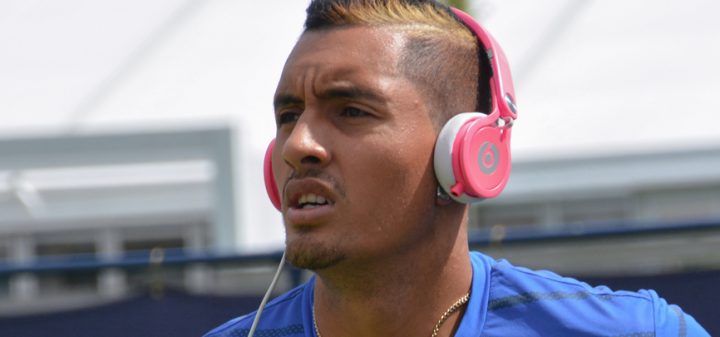 With the Australian Open kicking off controversy has already struck, but this one is off the court. Nike and Australian "bad boy" tennis star Nick Kygrios have come under fire for a new ad campaign that they launched online.
The campaign which is a still image of Kygrios with animated cloud and lightning coming from him was accompanied by the slogan "Dark clouds never got in the way of talent" which many believe is a disrespecting hit at mental illness.
Dark clouds never got in the way of talent ☁️️ #JustDoIt @NickKyrgios pic.twitter.com/iap52qyKS0

— Nike Australia (@nikeaustralia) January 15, 2017
One social media use fired back at the ad saying "What a tasteless way of saying mental illness is no big thing". With others quick to heap criticism on the international company saying that they were "tarnishing" their brand while some have stated that they will never buy another Nike product.
Ad. Article continues below.
While most were content at aiming the criticism at Nike, some also took a shot at the star of the ad. One person wrote, "Can't believe someone like Nike would sponsor such a disrespectful person".
Kygrios is a divisive presence in tennis as he has been routinely fined for antics on and off the court. He recently server a three-week ban and $16,500 in fines for lack of effort in a Shanghai tournament. After that particular tournament, tennis great Andy Murray told reporters, "When I was very young, I struggled with it massively. In those situations, he maybe needs to be guided a little bit better, and I'm sure he will learn from this. We don't always talk about it when we're that age". Murray added, "Sometimes the mental health of players is not really discussed because we're supposed to be mentally strong. If you are seen to be talking about feelings or not believing in yourself or struggling to cope with pressure, that's seen as a negative."
At this time there has been no statement of the controversy from Nike or Kygrios.
What do you think of the ad?  Do you think it makes light of mental illness or is the ad referencing his "bad boy" image?