Is it un-Australian for the PM to snub the Melbourne Cup?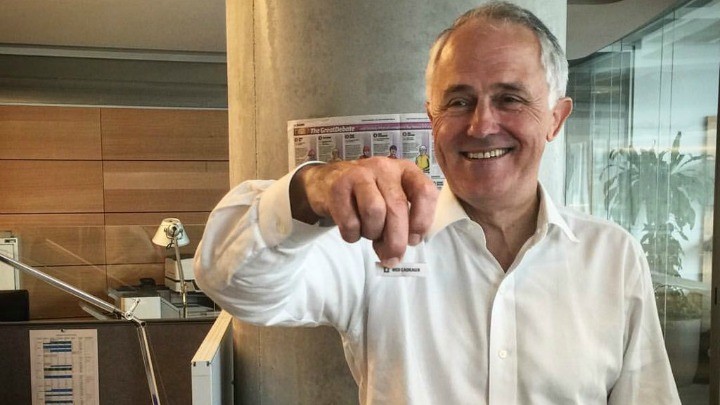 As we gather for the Melbourne Cup, know that there is at least one person more likely to be fiddling with his phone rather than glued to the TV. And that man just happens to be our Prime Minister.
Breaking with tradition, Malcolm Turnbull has failed to pick a winner for the big race, even when pressed by journalists several times today and yesterday, BuzzFeed reports.
When asked who he's got his eye on, the PM has politely declined to answer. Eventually, a spokesperson for his office told the media the Prime Minister is simply not interested in horse racing, and not that keen on gambling either.
Last year, then Prime Minister Tony Abbott publicly backed the horse Signoff, however he was off the mark.
Mr Turnbull has deigned to partake in the office sweep, however, posting this picture to Twitter this morning.
Ad. Article continues below.
Pulled Red Cadeaux in the #melbournecup sweeps but my sentimental favourite is still Bondi Beach pic.twitter.com/mjUXkWIeCg

— Malcolm Turnbull (@TurnbullMalcolm) November 3, 2015
Considering the proud history of this race, is it right for the Prime Minister to be so open about his lack of interest? Share your thoughts (and who you've got your eye on!).