Is it fair to kick a man when he's down? Comedian rejoices at Abbott's demise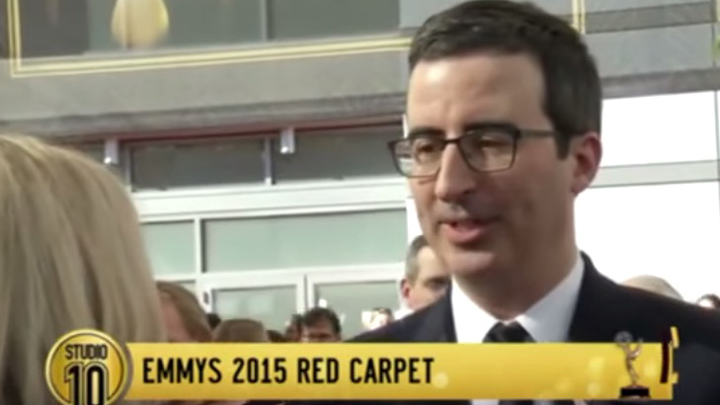 British-American TV host John Oliver has compared Tony Abbott to heroin in an interview on the Emmys red carpet.
Without prompting, host of The Daily Show, John Oliver, greeted Australian entertainment reporter Angela Bishop with a cheerful, "Ding dong, Tony is dead, let me pour a little out for Tony Abbott,", whilst pouring his water on the ground.
Asked by Angela, who is interestingly former speaker Bronwyn Bishop's daughter, if he was thankful to Australia for all the material we had given him, the popular satirist looked into the barrel of the camera and said, "I don't know what the point of Tony Abbott was, but it was fun while it lasted. It was like taking heroin. It was incredibly exhilarating and it was right that you stopped".
It was only a few weeks ago that Oliver was in Australia, and noted that he was around Melbourne when Border Force's failed 'Operation Fortitude' campaign was planned.
He took one last chance to take a stab at the former PM, saying of Donald Trump "I don't think they're (the US) going to elect him, you did elect Tony Abbott," he said.
Ad. Article continues below.
9News reports that in an interview with Fairfax Media in March, Oliver described Tony Abbott as a "car crash of a human being" and "like a star imploding".
Take a look at the video below and tell us, do you think this was insulting to Tony Abbott? Or was it just a bit of light-heartened fun?