Is Australia paying people smugglers to turn back?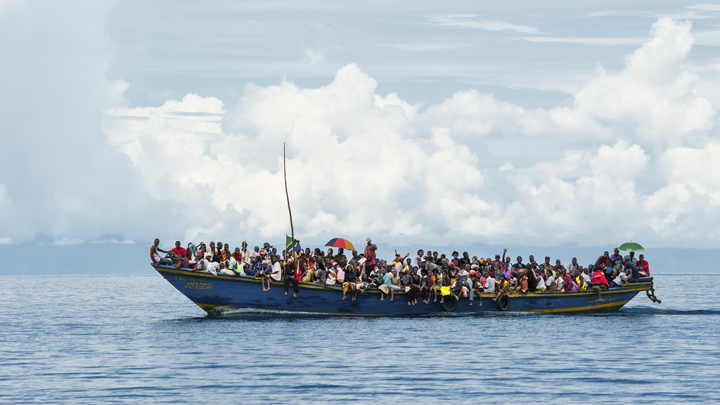 In a letter to the New Zealand government, 65 asylum seekers say Australian officials paid the crew of their boat at least $7000 each to turn back to Indonesia. The passengers from Bangladesh, Sri Lanka and Myanmar, were seeking asylum in New Zealand when their boat was intercepted by Australian navy and Customs officials.
Upon returning to Indonesia, the boat's captain told the police chief there the crew was allegedly paid thousands of dollars in $US100 notes by an Australian customs officer called Agus, who spoke Indonesian. The crew corroborated the story.
When asked by Fairfax whether Australian officials had paid the crew of a boat carrying asylum seekers to stay away from Australia, Immigration Minister Peter Dutton simply replied, "No".
The Minister has refrained to comment further, stating the Government's policy of not commenting on "on-water matters".
An Immigration Department spokesman added: "The Australian government does not comment on or disclose operational details where this would prejudice the outcome of current or future operations".
Ad. Article continues below.
Bangladeshi man Nazmul Hassan told Fairfax journalists he saw the skipper put money in his pocket. The Indonesian police chief said he had seen the money and that the crew had $US30,000 in notes, wrapped in black plastic bags.
In the letter, the passengers describe an initial interception by Australian officials, followed by a six-hour meeting with the crew. They allege they were taken on board a navy ship and kept in jail-like conditions, before the Australian navy burned their boat and sent them back to Indonesia.
"Then they take away our better boat and give two small boats that had just a little dry foods like biscuits and chocolates, and they also give very little fuel, just 200 litres for four to five hour journey," the letter says.
The asylum seekers swam ashore after their boat hit rocks in the West Rote district of Indonesia; the crew of the boat has been apprehended in Rote and are being charged with people-smuggling.
Experts say paying asylum seekers is unheard of and also unlikely conduct by Australian officials. But who are we to believe?
Tell us: what are your thoughts on the alleged use of tax-payers' money?