Is a quota system the best way to get more women in Parliament?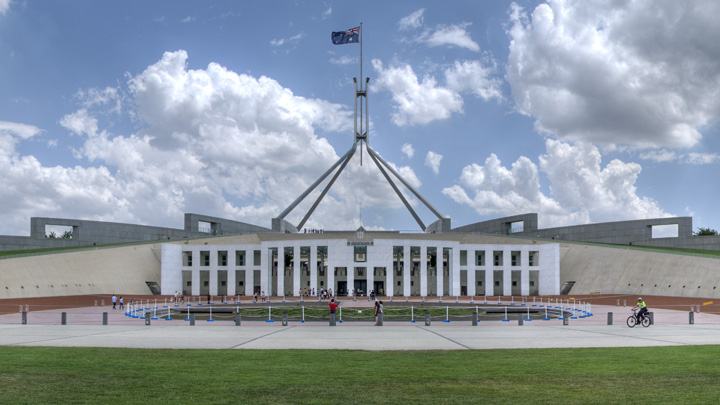 Following the Labor party's announcement that it would comprise 50 per cent female ministers by 2025, there has been heated debate amongst the Liberal party about whether it should bring in quotas to boost the number of women in its ranks.
Education Minister Christopher Pyne said on ABC's 7.30, "The number of women representing the Liberal Party in the Senate, for example, has not increased, it's declined, and we need to address that subject.
"We need to make it a lot easier for younger career-minded women to choose public life, to choose politics and to choose families at the same time… or we'll not get the very important input that women provide to Cabinets, to Parliaments, to party rooms, which I think we have suffered in the last decade or so in not having enough women in our party room."
However, Mr Pyne doesn't think a quota system is the way to go. "I don't like quotas because it's instinctively anti-Liberal … it's not necessarily merit-based," he said.
"I can't ever remember anyone saying, `we need a man of merit'," quipped former Queensland senator Sue Boyce, who is of the opinion that nothing will be achieved without a target set in place.
Ad. Article continues below.
Assistant Women's Minister Michaelia Cash believes a quota won't change the underlying issues and there needs to be a broader discussion about why women don't want to go into politics. "Implementing a quota  potentially achieves a result, but possibly to the detriment of women," she told Sky News. "I don't think implementing a quota changes a culture.
Labor first began to set targets for women MPs more than 20 years ago when it agreed in 1994 to a quota of 30 per cent. That was later raised to 40 per cent, and now 50 per cent by 2025. Women now make up 43.3 per cent of Labor MPs in all lower houses in the country.
In February, Queensland became the first state to have more female cabinet minsters (eight) than male (six).
Acting Greens leader, Larrisa Waters says only 30 per cent of MPs in the house and senate are female, despite women comprising most of the population. "We know women can do the work, let's make sure our systems and structures are set up to allow us to do the job," she told ABC radio.The Greens party, which has gender equality as core founding principle, is made up of 63 per cent women.So what's stopping women from diving into a political career? Political journalist and author of
The Wife Drought, 
Annabel Crabb says it's to do with the fact that women, even high-earning, high-achieving woman, don't have the kind of support male politicians enjoy on the home front.
 Liberal frontbencher Kelly O'Dwyer, who has recently given birth to her first baby, told Fairfax Media that the party did need to do more to encourage young women into politics and demonstrate that they could combine family with representative work.
Ms O'Dwyer said that while she did not support quotas to boost female representation, minimum targets were needed, and a cultural change required.
Ad. Article continues below.
In a similar vein, Liberal MP Sharman Stone suggested getting rid of the "rubbish" that is Parliamentary question time would be a good start.
"At least four hours a day are spent on rubbish, just screaming matches between the boys," Dr Stone told the ABC. "Do away with all of that. We need women in the place who will say: 'Enough of time-wasting'. The public is over it. They look at Parliament, they see it as time-wasting, totally confrontational, men versus men screaming at each other to see who can get thrown out the quickest."
Would you like to see more women in parliament? What do you think is holding them back?