Inquest into death of cricketer Phillip Hughes hears surprise claims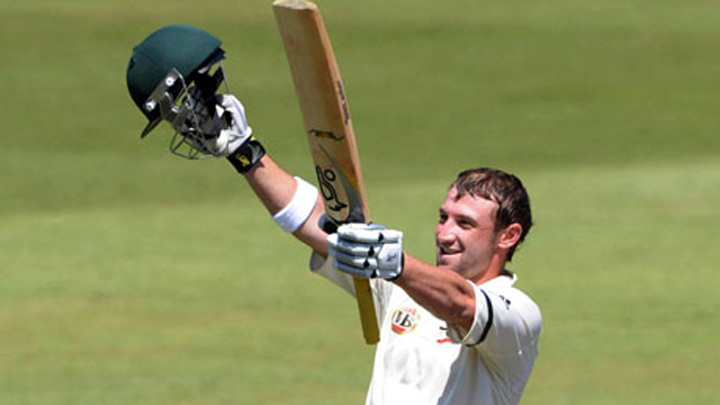 Remember the tragic death of cricketer Phillip Hughes in November 2014?
Well, an inquest being held into his death has heard some surprising and shocking allegations.
The inquest has revealed concerns about comments made by fellow players and the way balls were bowled on field the afternoon Hughes died.
Hughes' brother Jason was told that opposing bowler Doug Bollinger allegedly told Hughes "I'm going to kill you" during the match.
Jason was told by an informant not long after his brother's death about the alleged comment.
Ad. Article continues below.
While Bollinger admitted sledging players while bowling that day, he has denied the shocking claims at the inquest.
"I don't recall saying that," he said.
"I may have, I don't think so."
He also denied a similar sledge to Hughes' batting partner Tom Cooper.
"I know in my heart, I didn't say that," he said
Ad. Article continues below.
"Yes … I don't remember saying anything like that."
But that's not all he said.
He also disagreed with a comment made that the Hughes' family had "well-founded concerns" about the number of short balls aimed at Hughes.
""I don't think he was targeted by the bowlers, no," Bollinger said.
"I know I didn't sledge Phil."
Ad. Article continues below.
You might be wondering what the other players had to say?
Well, Brad Haddin also denied there was any comments made to Hughes or that he was targeted with short balls.
"I didn't hear anything," he said.
Haddin was asked if Hughes was "targeted in an ungentlemanly manner", which he said didn't happen.
He said the game had "a good vibe and we were going about our business."
Ad. Article continues below.
Unfortunately for the players, they've also had to recount Hughes' final moments at the inquest.
Haddin described the groan Hughes let out when he was struck as "something I've never ever witnessed before".
"I'd seen he got hit by a ball, I wasn't sure where the ball got him," he said.
"He looked okay for about three seconds, then it was something I've never ever witnessed before in my life.
"He fell down. The noise he let out, the groan, and the way he fell down without trying to break his fall.
Ad. Article continues below.
"I've never witnessed that."
The inquest was told Hughes died when a 152km/h ball struck him on the left side of the neck.
The force of the ball lifted and rotated his head, and caused severe trauma to his vertebral artery.
He died from a subarachnoid haemorrhage.
The injury had likely been fatal by the time Hughes collapsed in the seconds after he was struck, the inquest heard.
Ad. Article continues below.
The Counsel assisting the inquest, Kristina Stern, said it had been "difficult to investigate whether the bowling was dangerous (and) the words exchanged during play".
Meanwhile, Cricket Australia is asking for the feelings of cricketers to be requested during the inquest.
A spokesman said the inquest was "going to provide a running reminder that Phillip Hughes is no longer with us".
The four-day inquest will look at how Hughes was fatally injured, the match itself and whether it increased the risk of injury and whether or not a protective helmet could have reduced the risk of Hughes' death.
Emergency planning and response, training and the media response following Hughes' death will also be examined.
Did you watch the match? Do you think Phillip Hughes was targeted by the bowling?