Information for skywatchers on rare Super, Harvest, Blood Moon Eclipse tonight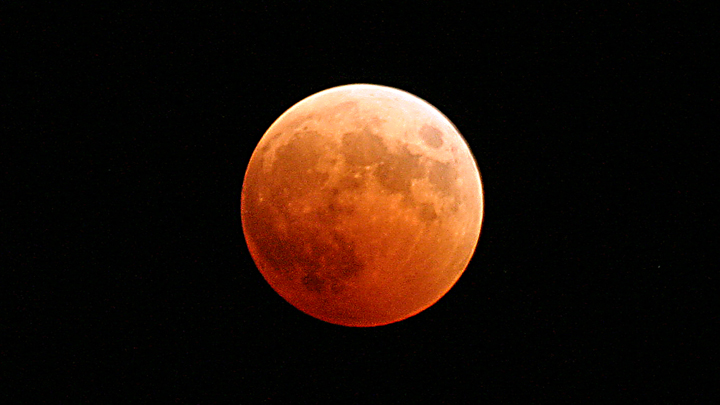 There is a total eclipse on the other side of the world tonight that coincides with the full moon nearest the fall equinox, or the harvest moon. And, at the same time the moon is its closest point to Earth for the year, called a supermoon. We're coining it the Super Harvest Blood Moon… Eclipse.  Cosmic forecasters say that superstition should be attached to such a significant lunar moment.  Do you believe in cosmic energy from eclipses and supermoons?
Australians and New Zealanders won't be able to see the lunar eclipse tonight but we can still expect a fantastic lunar event that is suggested to bathe the world in a blood moon.   If you live in the US or Europe it is expected to be even more spectacular. Here we will enjoy a Supermoon with the chance of blood due to the alignment of the sun, a significant event of its own.
Late tonight, September 27, 2015, from 10.11pm EDT in the U.S. and at similar times across much of the world, a total lunar eclipse will mask the moon's larger-than-life face for more than an hour on the same night as the Supermoon.  According to NASA, it's a very special event this time round because a lunar eclipse and a supermoon are happening at the same time, something that rarely happens.  The alignment of the Earth and moon will make the eclipse appear up to 14% larger and 30% brighter they say.
We see Supermoons every year, and we'll see this tonight in Australia and New Zealand, potentially glazed with a reddish tinge. But we won't see the lunar eclipse, as you can see in the map below.
Ad. Article continues below.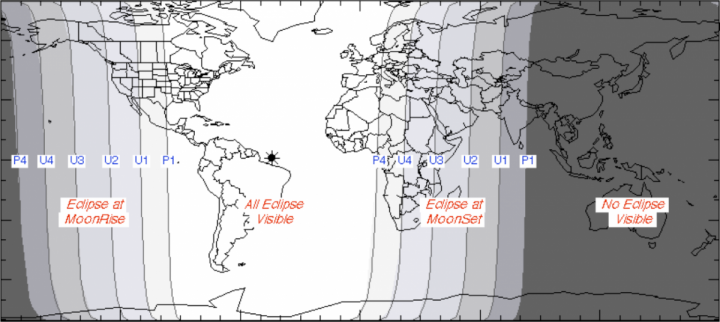 NASA says the stars only align for this event of a combined Supermoon and lunar eclipse once every few decades, making this phenomenon much rarer than a supermoon or a lunar eclipse separately. The last supermoon/lunar eclipse combination occurred in 1982 and the next won't happen until 2033. "That's rare because it's something an entire generation may not have seen," said Petro.
Cosmic guide, Elizabeth Peru wrote on her Facebook wall… "In just over 24 hours the Super Full Moon reaches it's peak, followed by the Total Lunar Eclipse. We can feel the excitement tingling in our cells. Yes? Sleep patterns are extremely light as we are being downloaded with divine inspiration… "  Cosmic inspiration may not be your thing, but the moon is still beautiful to see.
The Supermoon, which we will see in Australia, happens annually, bringing some beautiful moon-photography opportunities.  "Because the orbit of the moon is not a perfect circle, the moon is sometimes closer to the Earth than at other times during its orbit," said Noah Petro, deputy project scientist for the Lunar Reconnaissance Orbiter at NASA's Goddard Space Flight Center in Greenbelt, Maryland. "When the moon is farthest away it's known as apogee, and when it's closest it's known as perigee. On Sept. 27, we're going to have a perigee full moon—the closest full moon of the year."
Ad. Article continues below.
At perigee, the moon is about 31,000 miles closer to Earth than at apogee. That distance equates to more than once around the circumference of Earth. Its looming proximity makes the moon appear 14 percent larger and 30 percent brighter in the sky than an apogee full moon, which sparked the term "supermoon."
"There's no physical difference in the moon," Petro said. "It just appears slightly bigger in the sky. It's not dramatic, but it does look larger."
NASA is offering a live stream from 8:00 p.m. until at least 11:30 p.m. EDT  (US Time) with a live feed from the Griffith Observatory, Los Angeles, California. They will also have a solar physicist discussing the eclipse and answering questions from Twitter under the hashtag #askNASA.
Are you taking photos of the blood moon or eclipse from anywhere in the world? We'd love to share them on Starts at 60!
Please email them to [email protected] with explicit permission for us to use your work.  We'll credit your photography on our site and social pages and share your pictures.  
image: Supermoon in 2014 NASA