Indonesia is playing with Australia and it shouldn't be about the politics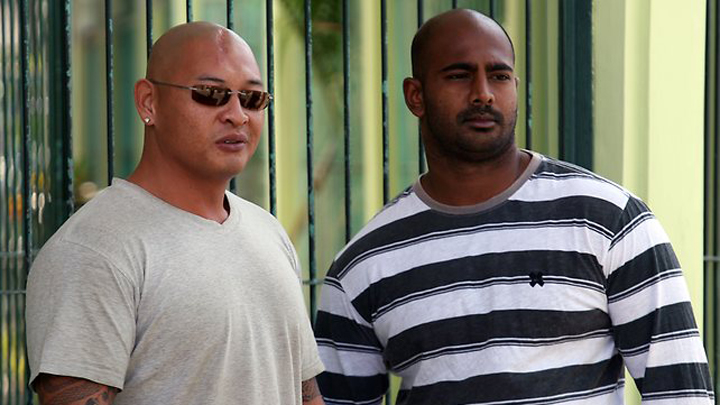 Our Foreign Minister, the government and the opposition has done just about everything they can do to try and save the lives of two Australian citizens on death row in Indonesia. The crime they committed occurred over a decade ago and they have been put in limbo for months on end, waiting for their executions. The government has pleaded with them and tried to strain the relationship between our two countries in order to save these lives but the Indonesian government hasn't budged. In fact, overnight they decided to threaten us.
According to the New Daily, Indonesia's Coordinating Minister for Political, Legal and Security Affairs, Tedjo Edhy Purdijatno, threatened on Tuesday there were more than 10,000 people seeking asylum in Indonesia, many of whom could be on their way to Australia.
The Minister suggested that Australia has been pressuring Indonesia to stop the executions by raising the issue of the $1 billion Australia gave to Indonesia as aid for the Boxing Day tsunami. He said that as a nation they deter people from coming to Australia by boat, but if Australia doesn't stop trying to bargain, they'll stop preventing the boats.
"If Canberra keeps doing things that displease Indonesia, Jakarta will surely let the illegal immigrants go to Australia," Mr Tedjo said on Metro TV.
"There are more than 10,000 (asylum seekers) in Indonesia today. If they are let go to Australia, it will be like a human tsunami".
Ad. Article continues below.
At this level of political disruption in the relationship between our two countries, will there ever be any going back?
In 2013, the Australia – Indonesia trade relationship was worth $14.9 billion. Could it get to the point where we actually stop this in spite of what they're doing? And if we did, what would we have to endure from them?
It's become a game of politics – not a serious plea to save lives. Last week I teared up watching Julie Bishop and then shadow Foreign Minister Tanya Pilberseck giving two of the most heartfelt speeches about the matter I've ever seen.
It shouldn't be about the politics. It should be about the fact that the way they're treating these men and the fact that they aren't being given a second chance, despite proving that they've earned it, is inhumane.
If Indonesia don't want to take a moment to see that and instead want to keep on a political crusade then I hope that Australia responds with as much strength. A country without compassion is one that we wouldn't want to support anyway.
Share your thoughts below.