Incredible CCTV footage reveals six-year-old girl stopping axe-wielding robber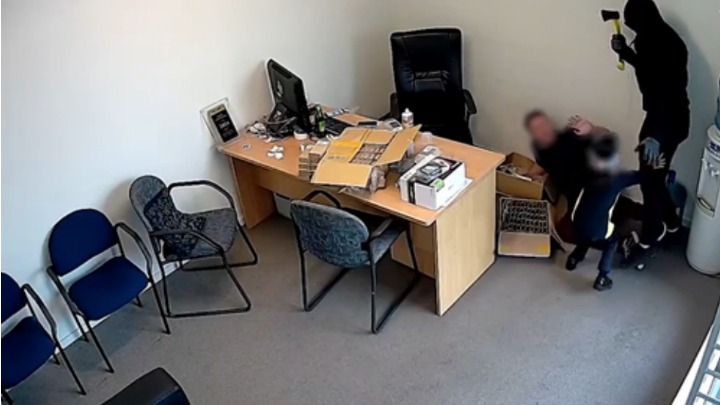 Mr Suhail Patel was in his electronics shop when a group of six robbers showed up. He was not alone when the incident happened; his employees and his daughter was there during the ordeal.
But instead of running off or hiding, 6-year-old Sarah Patel did the complete opposite – she confronted an axe-wielding attacker and lead a person to safety.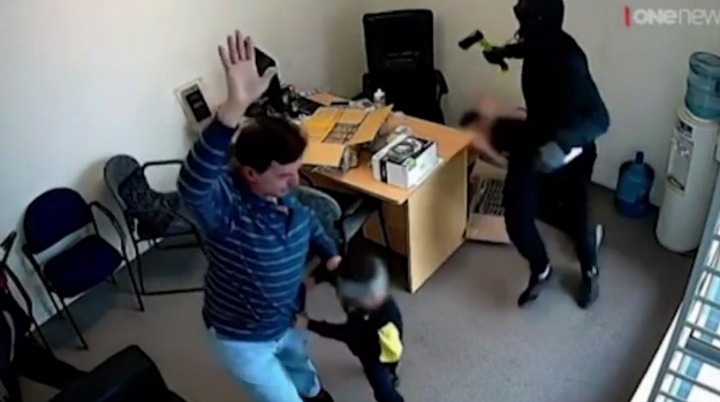 CCTV footage reveals the moment Sarah, fleeing, trips and falls, then grabs the man wielding an axe.
Ad. Article continues below.
Taken aback, the man, who was standing over one of her father's employees, pauses.
Sarah then runs off, before being seen leading another person to safety outside the store.
Mr Patel told TVNZ his daughter was "very brave".
"I'm proud of her, definitely.
"I think she thought they were trying to hit [the employee] she maybe thought she could help."
He said Sarah was shocked by the ordeal but was getting better.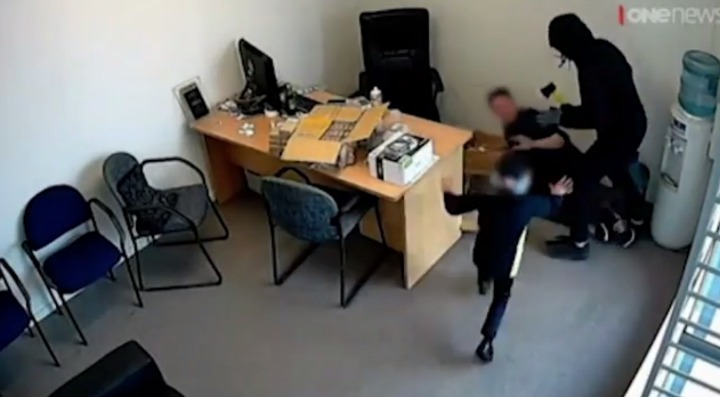 "She did an amazing job – we only found out after watching the CCTV footage."
Sarah said she was trying to save her father's employee and that she wasn't scared by the ordeal.
The Patels went after the six alleged robbers who fled in a stolen car.
Police then apprehended five of them, all boys aged 16, according to Stuff.co.nz while one more man was still at large. Police said all five arrested would be charged with aggravated robbery, injuring with intent, and breaching bail.
What do you think of what Sarah did? Was it brave or just dangerous?