Iman reveals touching tribute to David Bowie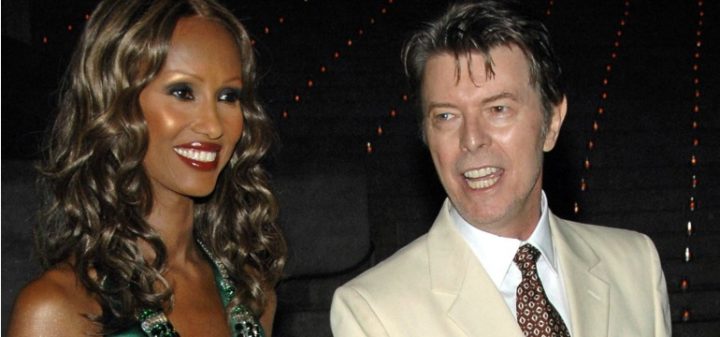 His wife Iman has stepped out to a major public event for the first time since he passed away in January, revealing a touching tribute.
At a Tom Ford fashion show during New York Fashion Week, Iman showed off a necklace she wears bearing David's name.
"I'm wearing this (David) necklace until my death. I've been wearing it since…(his death)," she said at the event.
It's been a hard road for the 61-year-old who also lost her mother just two months after David died.
"It's been a tough year, but I'm holding up," she told People magazine.
Ad. Article continues below.
Iman shared photos of her outfit at the event on her Instagram.
Wearing an electric-blue velvet with a plunging neckline to show off the necklace, the model looked happy and healthy.
On her Instagram account she wrote: "Made It My First Night Out! Thanks @tomford for a very glam but intimate presentation. (sic)"
Ad. Article continues below.
An earlier Instagram post, taken as she was getting ready for the event revealed her excitement about stepping out in style.
"My first night out attending an event since last year!" she wrote.
The former model has taken fans on her journey of grieving for David Bowie on her social media accounts, posting pictures on Instagram and Facebook to mark memorable occasions such as Father's Day, her 24th wedding anniversary and her daughter Lexi's 16th birthday.
Ad. Article continues below.
The couple had regularly opened about the secret to the their long-last marriage.
Before David's death, Iman spoke about their home life.
She was quoted in the Daily Mirror as saying, "We both understand the difference between the person and the persona. When we are home, we are just Iman and David. We're not anybody else."
"I think the secret to a lasting marriage is timing, first of all. You have to be at the right time in your life that you're ready for an everlasting relationship, that it becomes first, and a priority in life."
Do you think Iman's necklace is a beautiful tribute to David Bowie?