I'm 67 and running a successful business...and you can too.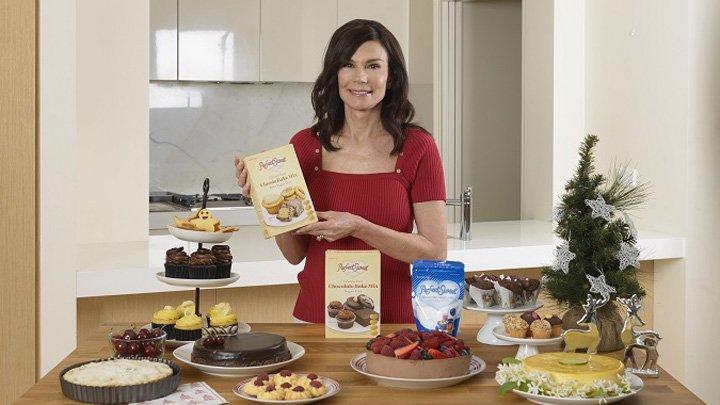 Who said that you couldn't start a successful business in your 50s? Not Carolyn Hartz, the founder and director of Australia's most recognised creator of sugar free products, SweetLife. At 67, Carolyn is not slowing down…she's proof that age is no barrier to achieving your dreams.
Carolyn founded her business when she was 55 and is proof that age is no barrier when it comes to achieving your business dreams.
Starts at 60 had the great opportunity to speak to Carolyn about her senior-prenuership and how she manages to do it all.
SAS: How did you think of the idea to start SweetLife?
I started my business in 2002, but it came about in surprising and unplanned circumstances.
Ad. Article continues below.
Many years earlier I had been having numerous dizzy spells, including one at the wheel of my car. I lost control for a split second and forced a cyclist off the road. This was a major wakeup call and I went to the doctors and was diagnosed as pre-diabetic. I was told that if I didn't control my blood sugar levels I would develop type 2 diabetes. Naturally, this frightened me because I was aware of all the health problems associated with this condition. I was exercising regularly so I knew that this was not a problem. Sugar was my problem, so I eliminated it from my diet 27 years ago and developed a healthy eating plan. As a sugar addict this was extremely difficult at first. However, it worked and I didn't develop diabetes 2, although I missed my sugar treats immensely. My company would never have existed if I had not been diagnosed pre-diabetic.
Were you thinking of retiring before beginning your business? If so, why did you go in the opposite direction?
I started my business in 2002, but it came about in surprising and unplanned circumstances. The seeds were first sown when I accompanied my husband to an overseas conference in 2000. I got talking to a woman who told me she had just bought into a company that sells xylitol, the natural sugar free alternative. I had given up sugar [at that point] but I was missing my sweet treats. She gave me some to try and I was ecstatic because here was a natural sugar free sweetener that looks like sugar and tastes like sugar but has none of the harmful effects.
She then asked me right there on the spot if I would like to bring the product into Australia. The idea of owning and running a business had always been in my mind after my children had finished school but I had not had any time to prepare myself for a venture like this. I was very nervous as this was a totally different direction for me. I replied that I didn't think I would be able to do it. She was having none of it and said something that I will never forget: "Of course you can, you can do anything". And that was the start of my journey.
Ad. Article continues below.
Was it difficult to learn how to use a computer and manage a business? What help did you have?
I took a week-long computer course for absolute beginners, because the only thing I knew was how to turn the computer on! The course taught me so much, including how to use a word processor, how to navigate a desktop, how to create and save documents, how to work with files and how to start and shut down a computer. And I have my very patient husband to thank for showing me how to send and respond to an email. I truly learnt the hard way "by my mistakes"
For three years [I studied online] which I loved as all our assignments were based around our own business. It was a thorough grounding in just about everything to do with owning a business, such as writing a business plan, marketing, taxes, communication tools, business organisation, cash flow and running a successful online venture. It was very real and helped me see where one could improve every aspect of your own business, not just text book learning.
Ad. Article continues below.
What obstacles have you faced as an over 60 business owner? 
Although I didn't have the business degrees and work experience that my children now have, I had a vast amount of life experience and interpersonal skills that I had developed over the years. These, together with an enormous amount of determination and passion, were more valuable than I could ever have imagined. Common sense and following my intuition have also been invaluable tools.
What is the best part of having a business in your 60s?
Starting or running a business at any time of life is exciting but doing it at my age (67) – it's the very best thing you can do. You are never too old, providing you are passionate about what you do and what you want to achieve. I would not be happy if I was just doing the things that retired people do, instead every morning I wake up energised by what I'm building and the change I can make to everyday Australians' health.
Ad. Article continues below.
Are you thinking of slowing down any time soon?
I have no plans to retire at this stage. There is still so much to do and more that I want to achieve. Every day I wake up with ideas and can't wait to get down to business.
More people are turning onto healthier foods and this is creating exciting opportunities for us. I am buzzing with ideas. Next month will see the publication of my brand new baking book full of new healthy sugar free recipes, and I am also currently developing a new branded product line.
Ad. Article continues below.
What sort of work life balance do you have?
As I am passionate about my work I have a wonderful work/life balance that allows me to do all things I need to for the business and spend time with my family and friends, including my three wonderful kids and my adorable four grandchildren. I eat well, sleep 7-8 hours a night, meditate daily and exercise three times a week. I go to the movies at least once a fortnight with my husband and we also take weekend breaks once a month to recharge our batteries.
What are your 3 top tips for anyone wanting to start their own business after 60?
First of all, do it. Don't even entertain the thought that you are too old to start anything new, let alone something as bold as a brand new business venture. You are not too old.
Ad. Article continues below.
I would also say, start your business to solve a problem. Be the solution that consumers are looking for. And solve a problem that you are passionate about. For example, I am passionate about providing Australians with a healthy, natural, sugar free alternative.
Starting and running a business is hard work, requiring perseverance and commitment and while passion on its own won't make your business a success, it will keep you energised and focused. Be prepared to work hard, keep learning, ask people for assistance when you don't know something, make mistakes, fall down and keep getting up.
My final tip is to ignore the naysayers, and there will be plenty of them, especially if you are someone who has to blow out lots of candles on your birthday cake. The only way you will silence the cynics is by becoming a success. Look, I started when I was 55 with a product nobody had heard of and you could list my previous business experience on the back of a very small stamp. As you can imagine there were plenty of naysayers who all said there were too many cards stacked up against me. I listened to none of them. Once I set my mind on my business venture, I went for it 100 per cent. Failure is not a word I use.
Tell us your thoughts below: have you considered starting your own business?