"I'll name the human vermin"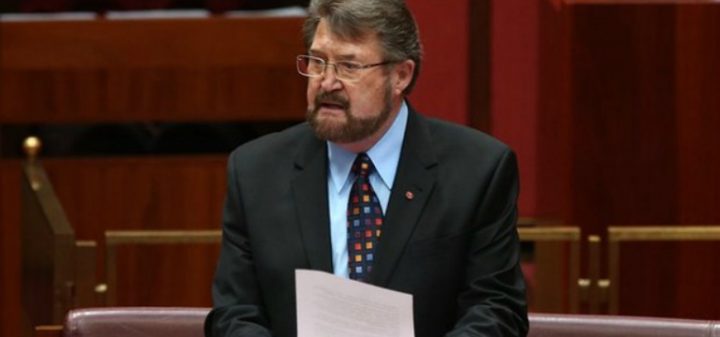 Senator Derryn Hinch is no stranger to controversy as the 72-year-old has been a mainstay in our media landscape for decades. He has also been held in contempt of court three times and jailed twice for public statements revealing the names and details of child and violent sex offenders.
He has shown that he is not going to be deterred in his goal to create a public sex offender registry, and used his first speech in Parliament to name and shame a number of convicted child sex offenders.
Senator Hinch said he would use his time in Parliament to push for a public register of convicted sex offenders, arguing everyone had the right to know who was living next door to them.
In a lengthy and wide-ranging speech, Senator Hinch told the chamber he was "honoured" to be elected, and at times "gobsmacked", and outlined his other priorities, including legalising voluntary euthanasia and establishing a "living will" to boost organ donation rates.
During the speech, Senator Hinch restricted himself to naming convicted sex offenders currently serving jail time, including Daniel Morcombe's killer Brett Peter Cowan and Adrian Bayley, who murdered Melbourne woman Jill Meagher.
Ad. Article continues below.
He also named El Salvadorian man Juan Carlos Cruz, "whose semen was found on the nappy of a two-year-old girl".
"For this disgusting crime, almost incomprehensible to normal people, he was sentenced in Canberra to only three years and three months imprisonment," he said.
Senator Hinch told the chamber he would not be a "cowboy", but he would use parliamentary privilege to name names if he believed it was necessary.
"It will be the court of last resort, I will not be a cowboy," he said.
"But if it's necessary to protect a child's wellbeing, then you're damn right I'll name the human vermin."
Do you agree with the Senator's stance?