If you care about any man, you should be aware of this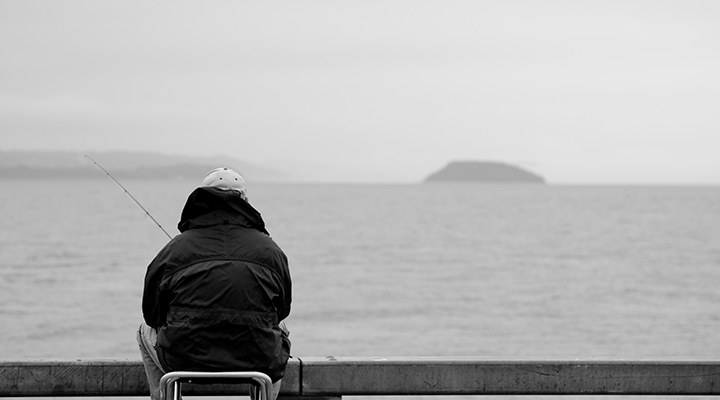 There is a terrible thing that is happening in society but so few of us notice it happening. Ladies, how many of your catch up with your school friends, your uni friends, your work friends and your mother's group friends on a regular basis even though you are out of that phase of your life? Men, how many of you can say the same?
As our history goes, men are the patriarchs of a family unit or relationship. They are the ones that work and invest in their careers and while this typical view is not typical today, it comes at a cost. Men have spent so long working hard at the thing they believe makes them successful – their job – only to find that they've lost connection with their friends.
While they are working and have something occupying their time, are going to a regular place of work and interacting with others, this doesn't seem to be an issue. But as soon as men begin to slow down and retire, this is when the serious problem rears its head.
According to Beyond Blue, almost three quarters of men lose contact with their friends when they reach middle age. 25 per cent of men between the ages of 30 and 65 have no one outside of their immediate family to rely on and 50 per cent claim they rarely talk about deeper personal issues with others. What the survey also found was that one in three men aren't satisfied with their relationships.
This loneliness and isolation is creating a cycle. As men lose contact with friends they begin to experience loneliness, especially when it comes time for them to slow down and retire. But if this loneliness turns into more serious problems like depression, anxiety or other mental illness, there is no one around to look at the symptoms, for them to talk to or for them to rely on for support. So the illness worsens.
Ad. Article continues below.
Right now, one in eight men are living with depression, but so many are suffering in silence. The solution is likely to be as simple as social connection, but after so many years without it, it's a difficult thing to find.
So as a community of over 60s, what can we do to help the problem and make a contribution towards a happier, more connected and healthier life for men over 60?
For starters, we are a community, so let's continue to communicate with each other. Say hello on the wall, discuss article topics with other people – men or women. Men, don't be afraid to comment and share your thoughts! Attend our Coffee Meetups and make some real connections – not just virtual. You can write for us, send in your articles and wait to hear what people think of your stories. Some community members have similar stories and will be able to relate to your experiences!
Loneliness and isolation are some of the worst things someone can experience be it men or women. So today let's all make a conscious effort to reach out and strengthen our connections with both men and women.
Have you seen or been caught in this cycle of loneliness after you finished working? What helped you? Tell us your stories below.