'If you are Asian, forget it': Mark Holden blasts music industry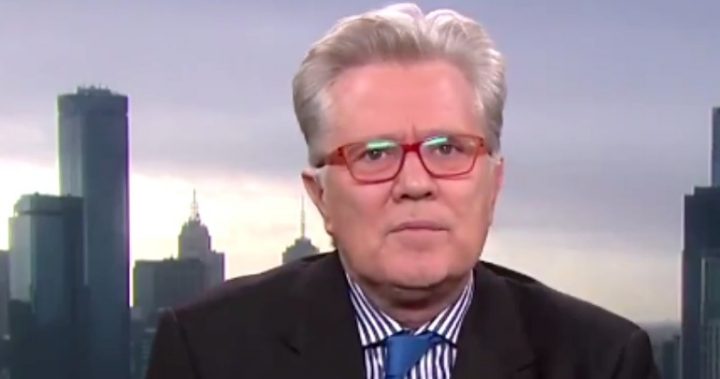 Mark Holden has swapped his career from the music industry to the legal one, working as a barrister, but it seem's he hasn't forgotten his past.
Neither has he forgiven it, it seems, after he took a swipe at fellow former Australian Idol judge Ian 'Dicko' Dickinson while promoting his tell-all book My Idol Years, on the Today show. 
It was hardly a 'touchdown' moment when the former 70s pop star said he was 'checkmated' by Dicko in a game of corporate chess that ended his career on the show.
.@HoldenBrosTC opens up about his feud with 'Dicko.' #9Today pic.twitter.com/HjIzBCDqwU

— The Today Show (@TheTodayShow) July 19, 2017
Ad. Article continues below.
"I was up against Dicko's machinations in the hallways, and he just outplayed me," Mark Holden said.
A Countdown regular back in the day, known for handing out carnations to girls in the crowd, Holden had four major hits, including 'I Wanna Make You My Lady'. He went on to songwriting, with some of his songs recorded by Meat Loaf and Joe Cocker. After some television appearances in the '70s which included The Young Doctors he went on to be one of the three original judges on Australian Idol and was also on the first season of The X Factor. 
Holden also took a swipe at the music industry in general, alleging it was racist, and sexist, saying 99.9 percent of the acts that got signed where white and male.
Ad. Article continues below.
"Occasionally a wog would get through, occasionally a woman would get through, but if you were Asian, forget it," he said.
He went on to say Dami M, who won season five of X Factor, would never have been signed if it wasn't for appearing on a show and getting the popular vote, and questioned by 'obviously talented' Guy Sebastian hadn't been signed already.
Do you agree with his comments?