If Facebook does this they might lose me, will they lose you too?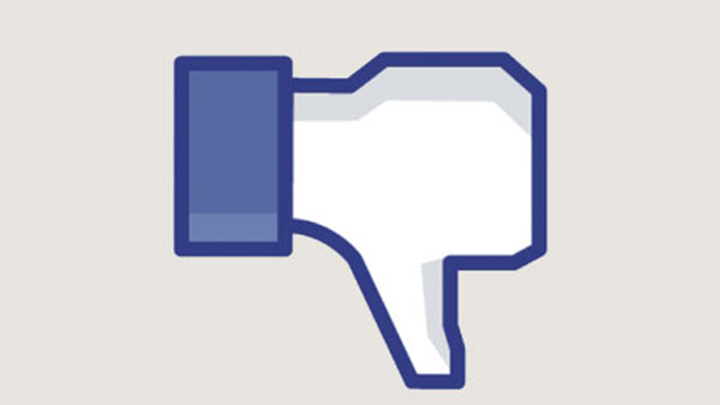 Last week, during a Question and Answer session at the Facebook headquarters in California, Facebook chief Mark Zuckerberg shared that he wants to give users the option to quickly express broader ranges of feelings on the social network. Thinking about this made me realise that I have some very strong feelings against the idea. Facebook doesn't need to give users more sentiments to express – we don't need a dislike button, we don't need more emoticon options, we don't need more availability to express ourselves. And this is why…
Firstly, the more negative things we see on Facebook, the more negative our own emotions become. Research from Professor Adam Kramer earlier this year proved that those who see more negative posts on Facebook are more inclined to write and share more negative posts themselves. This created an emotional cycle that suggests if we begin to have options to "dislike" a post, we're increasing the negative sentiment expressed on Facebook.
It has saddened me deeply that across this year, so many people of all ages who have been lost in illnesses like depression, have turned to social media looking for positivity and hope only to have their condition worsen. So many people have deteriorated emotionally and mentally due to this and whether social media can take responsibility or not, we have to admit there is a problem.
Secondly, as a grandparent, I am constantly fretting about bullying. I was bullied as a child in primary school, I would have my plaits pulled and sometimes the older boys would trip me over but the thing that hurt the most was the words and name calling. Social media has provided an entire platform for a new way of bullying that hones in on emotions and for some people has their self esteem shredded.
Ad. Article continues below.
Imagine if your grandchild posted a family photo or a photo of himself or herself at a formal or party only to have others "dislike" it. That is all it takes, just one click of a button and they are emotionally affected. Commenting is one form, but for someone to actually take the effort to say negative things is not always but is sometimes a deterrent. This new option could open Facebook users to an entirely new level of vulnerability of the worst kind.
So many of us use Facebook every day. We go on to check what our friends are up to, we go on to see how our family is, we go online to get the news, we go online to share our stories and we go online to share our opinions, but every time we do any of those, we're contributing to the emotional pull of Facebook.
I truly hope that Facebook doesn't give us the option to share negative feelings – can't we focus on spreading positive emotions?
Mark Zuckerberg, please consider the implications of expanding our sentiment options on Facebook, please remember the social responsibility you have to make the world a better place. I honestly feel like this wouldn't be a positive contribution to our online experiences or society as a whole and I don't want to see people like us, our children and our grandchildren face even more challenges than are necessary.
Tell me, do you feel like this is an unnecessary thing for Facebook to do? Do you feel like this will make a negative contribution to society? Share your thoughts in the comments below…