If a terrorist doesn't want to come home, should we force him?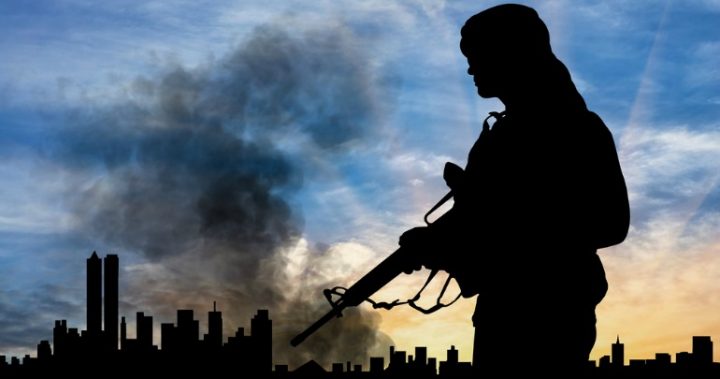 A Melbourne-born man who has admitted to being a member of the Islamic State has pleaded with a Turkish Court not to be sent back to Australia to face justice.  Instead, he wants to be released to a "Muslim country".
Neil Prakash, 26, was charged in Turkey with being a member and director of a terrorist organisation, but has denied committing any crimes. 
He went to Syria in 2013 to fight for ISIS, and attempted to use social media to recruit other members. 
"I joined DAESH (Islamic State), then I realised that it was a mistake," he told the Kilis High Criminal Court, according to a report in The Daily Telegraph. 
Australia wants to Turkey to extradite Prakash on charges that include advocating and supporting terrorism, being a member of a terror group and committing incursions into foreign countries for the purposes of becoming a foreign fighter for Islamic State.
Ad. Article continues below.
But Prakash told the court that rather than being sent back to Australia, he wanted to be left in a Muslim country. 
He said he regretted joining Islamic State but insisted he didn't commit any crimes or kill anyone.
"I do not want to be extradited to Australia," he reportedly told the court. "I want to be extradited to a Muslim country. I want to be released."
Responding to news of Prakash's claims, Prime Minister Malcolm Turnbull said that the government wanted the terrorist back in Australia to "face the music in an Australian court and then have a very, very long term of imprisonment for his crimes".
"He is one of the worst, worst examples of terrorist financing and organisation [and] because we do have an extradition treaty with Turkey, we have the prospect, the ability to bring him back to Australia to face the music," Turnbull told Chris Smith on 2GB this morning. "As far as we are concerned we will track terrorists down wherever they are."
Ad. Article continues below.
The son of a Cambodian mother and Fijian father, Australian citizen Prakash is believed to have been radicalised at the Al-Furqan bookshop in Springvale in Melbourne. 
He was remanded in custody to appear again on September 28.
Do you think Neil Prakash should be brought back to Australia to face justice, or should he get his wish of being left in a Muslim country?