Iconic ABC Olympic commentator Norman 'Nugget' May passed away aged 88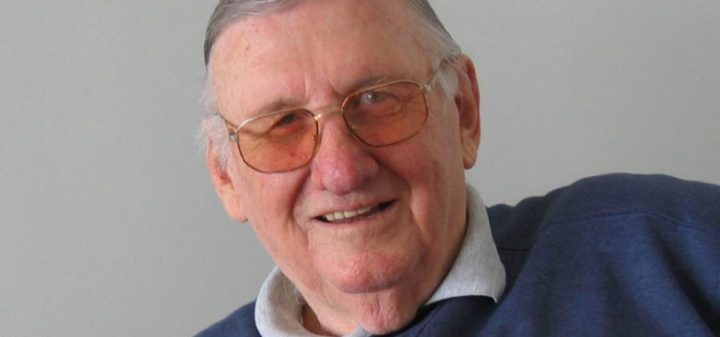 One of the great voices of Australian sport is gone as iconic ABC broadcaster Norman May passed away aged 88.
The man is known as "Nugget" started his career in commentating almost by chance. He was working as an insurance clerk and travelling on a bus when Dick Healy asked him to be an expert commentator for the surf-lifesaving and Norman just said: "You've got me."
From there Norman became an ABC trainee and worked his way up calling some of sports greatest moments. He made his debut calling the Olympics for the ABC in 1964. In an interview with the ABC, he recalled: "The first Olympic broadcast I ever did, the first gold medal I ever did, was Dawn Fraser winning her third". He continued "She made history — no other swimmer had ever done this. She won in 1956 in Melbourne, 1960 in Rome, then again in Tokyo."
Norman became so synonymous with the Olympics that his former colleague Tracy Holmes remembered when she first worked with Norman she was a bit nervous. "First of all, you think about heading off to the Olympic Games that's one thing in itself — but alongside the legendary Norman May, that took it to a whole new level". Continuing "The amazing thing about Norman was that he had an encyclopaedic mind. He could just pull facts and figures out of anywhere.
"There are commentators who are very good at reciting facts and figures, but he didn't just recite them. He put emotion into them as well."
Ad. Article continues below.
In one of his many iconic sporting moments, Norman called the famous 1980 Moscow Olympic men's 4×100 metres medley relay team as the Aussies grabbed gold. "Fifteen metres from the gold medal for Australia … 10 metres now, Brooks in front. Five metres now, four, three, two, one … Gold! Gold to Australia! Gold!"
He was the voice of a sporting generation and one that Australians were lucky to have. Called by many as passionate and a gentleman, Norman will be missed.
Feature images by the ABC