I did nothing wrong, says defiant Bronwyn Bishop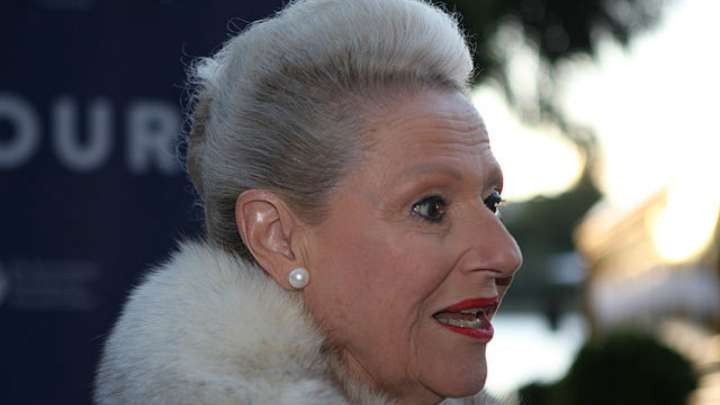 After the furore created by her decision to blow more than $5000 of taxpayer's money on a 90-metre helicopter trip, Speaker Bronwyn Bishop has insisted she did not break any rules.
The public was understandably outraged to learn the veteran politician had chartered a flight between the Victorian cities to attend a Liberal Party fundraiser at a golf club when a far less expensive trip in her Commonwealth car would have taken just over an hour.
Earlier today, Treasurer Joe Hockey admitted the trip did not pass the "sniff test" and called for Mrs Bishop to provide an explanation.
Social Services Minister Scott Morrison echoed the treasurer, but Agriculture Minister Barnaby Joyce leapt to Mrs Bishop's defence, saying he was "absolutely certain Bronnie would not have broken the law".
"She would have been, as they say, within entitlements," he said.
Ad. Article continues below.
The Speaker responded to critics with a huffy statement that said, you're all wrong but I'll pay anyway.
Mrs Bishop's office released a statement from the Speaker saying, "I have today written to the Special Minister of State indicating I will reimburse the Department of Finance the costs associated with the use of my charter allowance on 5 November 2014."
"Whilst my understanding is that this travel was conducted within the rules, to avoid any doubt, I will reimburse the full costs."
Mrs Bishop has also agreed to a pay a 25 per cent loading, reports the ABC.
Photos have emerged purporting to show Ms Bishop arriving by helicopter at the Clifton Springs Golf Club. #9News pic.twitter.com/9ptB7Cj8Xe

— Nine News Melbourne (@9NewsMelb) July 15, 2015
Ad. Article continues below.
Yesterday, a spokesperson said Mrs Bishop's the trip was chartered to ensure she could "meet commitments" and that all travel was taken "within entitlements and in accordance with parliamentary guidelines".
"The Speaker had a number of meetings during her visit to Victoria and always seeks to fit in as many meetings and events into her schedule as is possible.
"It [is] because of her concern for the country, she works as hard as she can and wishes she could do even more."
Are you happy to hear that Mrs Bishop will be paying for the flight out of her own pocket?